IDE-JETRO Presents 2020 Research Projects to ERIA Experts
Jakarta, 27 January 2020: Representatives of the Institute of Developing Economies, Japan External Trade Organisation (IDE-JETRO) visited ERIA's office today for a brainstorming workshop on research projects in FY2020. ERIA experts and research associates, lead by Prof Hidetoshi Nishimura, provided inputs and feedback on the projects presented by research fellows of IDE-JETRO.
Masami Ishida, Chief Senior Researcher at IDE-JETRO, discussed empirical studies on supporting handicraft industries in the Lao People's Democratic Republic, specifically through new developments in the SOZAI (materials) project. JETRO has worked in cooperation with the Lao Handicraft Association (LHA) to grow the Lao small-medium enterprise (SME) handicraft industry by developing both domestic sales and direct exporting channels. The SOZAI (materials) project is a mutually beneficial collaboration between Japanese material suppliers and Lao handicraft SMEs. This collaboration was showcased at the 2019 SOZAI Exhibition in Life and Design Show in Tokyo.
Ikumo Isono, Deputy Director of the Economic Geography Studies Group, introduced a preliminary study for the advancement of the current IDE-Geographical Simulation Model (GSM). Citing RHOMOLO, a European spatial computable general equilibrium model, Ikumo Isono described potential areas for improvement on the current IDE-GSM and expressed his interest in researching a new and improved simulation.
Finally, Senior Research Fellow of the Economic Integration Studies Group, Dr Yasushi Ueki, discussed opportunities to create value in the ocean industry through development and upgrading of offshore oil and gas, in addition to ship building supply chains in southeast Asia. Dr Ueki's preliminary research into ocean-related manufacturing and service industries suggests that better understanding of global supply chains may allow East Asian countries to evolve their position as exporters of offshore-related products, services and technology.
Related Articles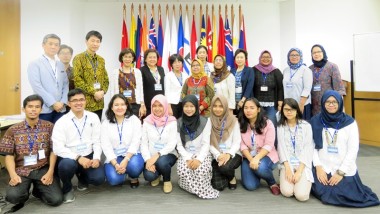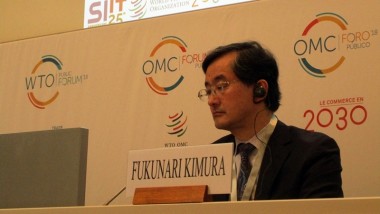 CHOOSE FILTER