GOI-ERIA-Harvard Symposium Starts, Preceding the 19th ASEAN Summit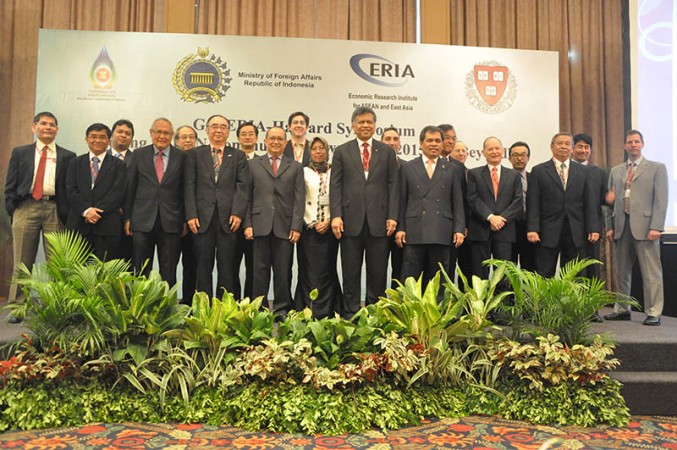 The joint symposium of Government of Indonesia - the Economic Research Institute for ASEAN and East Asia (ERIA) - Harvard University, started today with the theme of "Moving ASEAN Community Forward into 2015 and Beyond".
Held in the Le Meridien Hotel and attended by more than 150 participants, the discussions of the two-days symposium will focus on the challenges and fulfillment of the ASEAN Community--particularly ASEAN Economic Community (AEC) beyond 2015. The consequent output of the symposium is expected to inspire the recommendations of the upcoming 19th ASEAN Summit in Bali.
CHOOSE FILTER