Global E-commerce Partnership Gains Two New Members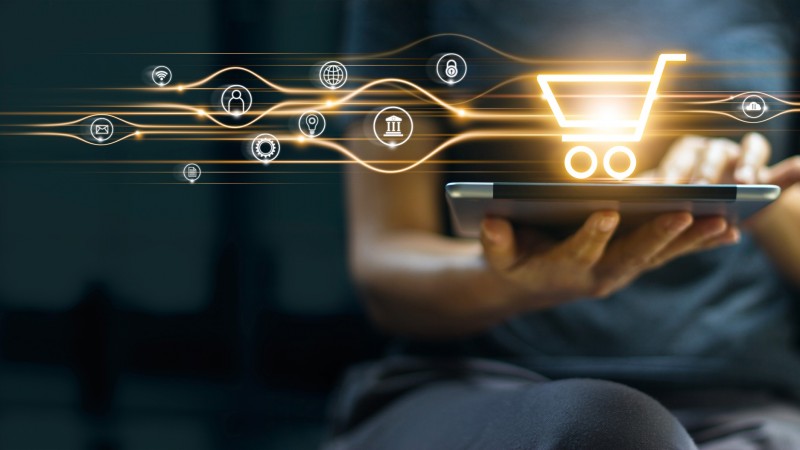 The British Standards Institution and the Economic Research Institute for ASEAN and East-Asia have joined the eTrade for all initiative.
The UNCTAD-led eTrade for all initiative is going from strength to strength. Two new members – the Economic Research Institute for Association of Southeast Asian Nations (ASEAN) and East-Asia (ERIA) and the British Standards Institution (BSI) – have joined the initiative, raising its membership to 34.
The new members will bring new substantive areas of focus and strengthen the initiative's efforts to leverage partnerships across the digital economy's global landscape in supporting developing countries, particularly least developed ones, to use and benefit from e-commerce.
UNCTAD Acting Secretary-General Isabelle Durant welcomed the two organizations and said: 'The eTrade for all initiative only exists because of the collective engagement of its partners. We connect the dots among organizations with various expertise and interests and we offer a neutral platform for an inclusive dialogue on how to ensure that the digital economy brings benefits to all.'
Ms Durant said the initiative would continue to advocate for a more inclusive digital economy and broaden its areas of work with the active involvement of its two new partners.
About the new members
ERIA, an international organization established by 16 East Asia Summit countries, conducts research, policy analysis and advice and capacity-building to support economic integration across the ASEAN and East Asia and wider regional community building.
ERIA investigates, among others, issues related to innovation and technology in development, such as e-commerce, digital marketplace, ICT advancements, renewable energy, the circular economy, cyber security, and interactive learning.
'ERIA is honoured to join eTrade for all. We look forward to strengthening our collaborations with UNCTAD and other eTrade for all partners and contributing to various areas and activities by building on our longstanding work on digital trade and e-commerce across ASEAN and East Asia,' said the organization's president, Hidetoshi Nishimura.
ERIA has conducted analysis and provided policy support and capacity-building on trade, including digital trade and e-commerce, across ASEAN and East Asia for over a decade. It's also committed to playing an active role in the upcoming Asia eCommerce Week (17-21 October), one of the key events for eTrade for all partners.
BSI represents the United Kingdom's interests in standards development across global standards organizations. It helps improve the quality and safety of products, services and systems by enabling the creation of standards and encouraging their use across all sectors.
In a world of rapid technological change, BSI's collaborative and consensus-based approach with industry experts, government bodies, businesses of all sizes and consumers ensures trust in and speed of adoption of new technologies.
It has been particularly active in developing standards for digital technologies, including artificial intelligence, digital ID, blockchain, cyber security and more, which facilitate international trade and enable market access.
'We are pleased to join the UNCTAD-led eTrade for all initiative, and look forward to working with the network to build trust in the digital economies of developing countries by promoting awareness, development and use of international standards,' said Scott Steedman, director-general of standards at BSI.
BSI recently released a whitepaper, 'The Role of Standards in Supporting the Transition to a Digital Economy and Facilitating Digital Trade – Transforming Systems using Standards', which is focused on the needs of LDCs.
The paper highlights the role that international standards can play in building national digital resilience and promoting trust in e-commerce.
It recommends the development of a standards-based toolkit to help sectors and companies in LDCs prioritize the adoption of standards in key areas such as digital ID, network security, interoperability, data sharing and the provenance and tracking of products in a global value chain.
COVID-19 has led to a surge in e-commerce
E-commerce is playing a growing role in the global economy in the wake of the COVID-19 pandemic. Its expansion impacts the UN Sustainable Development Goals, bringing both new opportunities and challenges.
As social distancing and restrictions on movement have become the new normal to contain the pandemic, businesses and consumers have increasingly 'gone digital', providing and purchasing more goods and services online.
The share of e-commerce of global retail trade is estimated to have surged from 16% in 2019 to about 19% in 2020. And the accelerated shift to e-commerce is expected to be sustained during recovery from the pandemic.
Initiative more relevant than ever
Against this background, the eTrade for all initiative – launched in 2016 – is more relevant than ever.
Since its inception, it has served as a global helpdesk for developing countries to bridge the knowledge gap on e-commerce information and resources – through its dedicated platform etradeforall.org – and as a catalyser of partnerships.
Positive spill-over effects have also emerged, such as the eTrade readiness assessments and the eTrade for Women initiative.
The most recent example of a collaborative effort was the global review of the impact of COVID-19 on e-commerce and digital trade. In this first research-oriented project of the initiative, a group of partners joined forces and collectively produced a global report and four regional reports.
The research resulted in a snapshot of the pre-pandemic situation, identified early mitigation strategies adopted by governments and businesses in the first stages of the pandemic, and highlighted policy recommendations on how to cope with the fallout from the crisis in the area of e-commerce.
eTrade for all funding partners
The partnership and its spin-off activities have been funded by Australia, Estonia, Finland, Germany, the Republic of Korea, the Netherlands, Sweden, the Enhanced Integrated Framework, and the International Islamic Trade Finance Corporation.
More information about the partnership's impact and activities can be found at etradeforall.org, as well as a repository of useful resources dedicated to the impacts of COVID-19 relating to e-commerce and the digital economy.
Note: This press release was originally published on UNCTAD's website.
Related Articles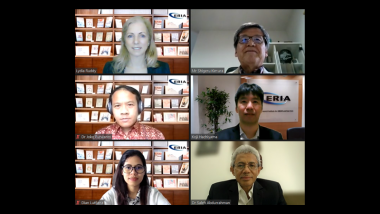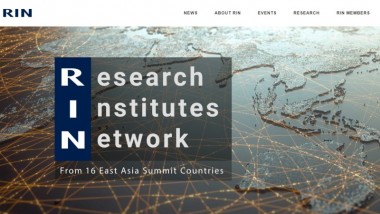 CHOOSE FILTER