Foremost Trade Economist Lectures on Robots, AI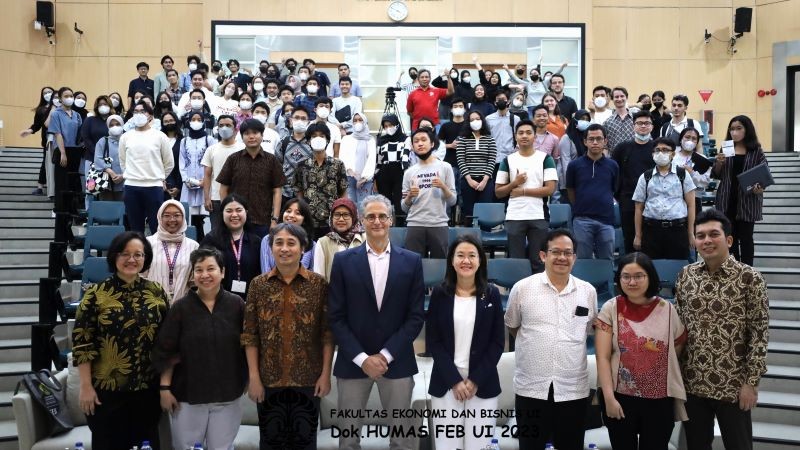 Depok, 15 February 2023: Prof Daniel Trefler, J. Douglas and Ruth Grant Chair in Competitiveness and Prosperity at the Rotman School of Management, University of Toronto, and an internationally respected trade economist known for his path-breaking contributions to fundamental research, gave a public lecture on Robots and AI: A New Economic Era at the Faculty of Economics and Business, Universitas Indonesia. The lecture, moderated by Dr Fauziah Zen, Senior Economist at the Economic Research Institute for ASEAN and East Asia, was attended by undergraduate students from the regular and international programmes of the said faculty.
The lecture was opened by Dr Teguh Dartanto, Dean of the Faculty of Economics and Business, Universitas Indonesia, who emphasised the growing importance of artificial intelligence (AI) and automation, such as ChatGPT, that, he said, will alter the economic landscape.
Prof Trefler started his lecture by refreshing the students' understanding of AI, which, according to him, is essentially a set of algorithms, data, and machines that are packaged for pattern recognition to make predictions. He then discussed how AI has affected international trade through various dimensions, such as creative destruction, the process where new goods are invented to replace old goods. The lecturer added that the utilisation of AI in trade and services has been vastly increasing and dramatically enhancing the quality of products that people use. Prof Trefler concluded the lecture by encouraging students to learn more, absorb knowledge, and enhance their skills on AI. He also suggested incorporating AI in academic studies.
The question-and-answer session, moderated by Dr Zen, discussed several issues including AI's economic and social implications, data privacy, and ethical concerns.
Image Gallery
Related Articles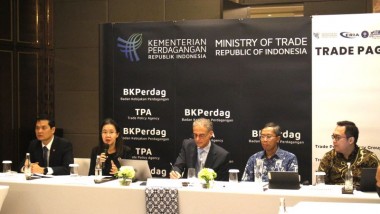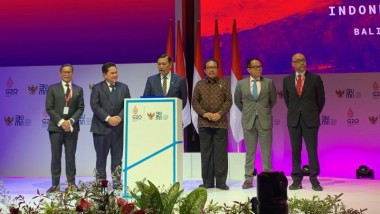 CHOOSE FILTER