Focus Group Discusses Development, Priorities, Relevance of WTO to Face Global Challenges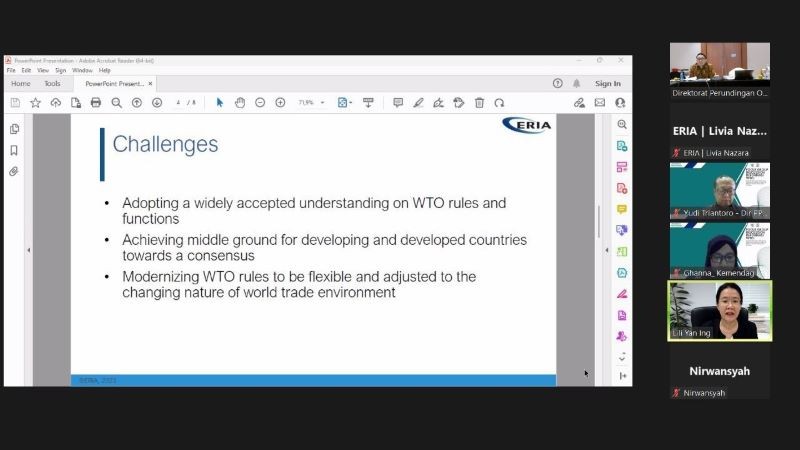 Bekasi, 7 March 2023: Indonesia's Ministry of Trade held a Focus Group Discussion (FGD) on WTO [World Trade Organization] Reform: Development, Priorities, and Relevance of the WTO to Face Global Challenges at the Avenza Hotel and Convention, Bekasi. The discussion, opened by Mr Nur Rakhman Setyoko, Director of World Trade Organization Negotiations, Indonesia's Ministry of Trade, was attended either in-person and online by three key experts: Mr Dandy Satria Iswara, Indonesia's Ambassador to WTO, Mr Antonius Yudi Triantoro, Director of Trade, Industry, Commodities and Intellectual Property, Indonesia's Ministry of Foreign Affairs, and Dr Lili Yan Ing, Lead Advisor for Southeast Asia Region at the Economics Research Institute for ASEAN and East Asia. The session was moderated by Ms Ghanna Wivanius from the Ministry of Trade.
The panelists discussed various topics related to the WTO reform. Mr Iswara talked about the different perspectives between developing countries and developed countries on WTO's three main functions, the importance of development aspects in the WTO reform for developing countries, and Indonesia's roles in moving forward with the WTO reform. Mr Triantoro discussed the two-tier system and reform efforts on the WTO dispute settlement system, whilst Dr Ing, elaborated an overview of the challenges, priorities, and opportunities for the WTO reform and ways Indonesia can actively participate in moving forward the WTO reform agendas.
The FGD continued with a moderated question-and-answer session that covered several important issues such as the multilateral trading system, special and differential treatments, one-tier and two-tier systems in dispute settlements, and transparency issues on the WTO reform. Mr Setyoko closed the session.
Related Articles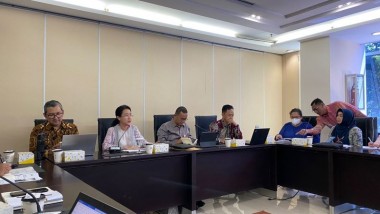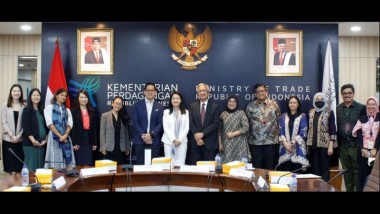 CHOOSE FILTER