First ERIA Research Institute Network Meeting for FY2015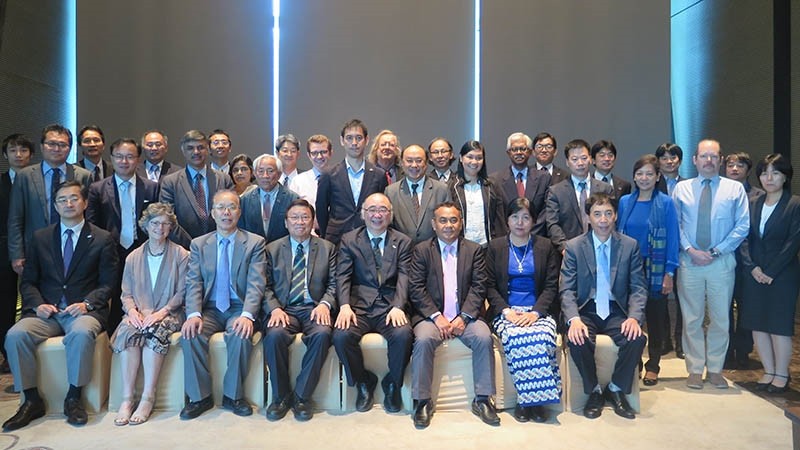 The first Research Institute Network (RIN) meeting for fiscal year 2015 was held in Bangkok, Thailand on 25 July 2015, under the chairmanship of Dr. Hank Lim Giok-Hay from the Singapore Institute of International Affairs.
Session 1 was moderated by Prof. Yasuhiro Yamada, President of BRC-JETRO. Prof. Fukunari Kimura, Chief Economist of ERIA, reported on ERIA research activities conducted in 2014 and 2015 and ERIA research programs slated for 2015 and 2016. Mr. Izuru Kobayashi, COO of ERIA, briefed attendees on recent ERIA's activities.
Session 2 was moderated by Dr. Hank Lim. Dr. Yasushi Ueki, an ERIA economist, made a presentation on industrial clusters studies. In his closing remarks, Prof. Hidetoshi Nishimura, President of ERIA, said that the 'support from RIN will remain important because ASEAN 2016-2025 will bring in new challenges for ERIA's capabilities and capacities.' He asked RIN members for their continued support of ERIA's work.
The RIN mechanism is an important institution of ERIA where the strengths of the 16 participating research institutes are used to provide powerful and regionally relevant research from ERIA.
CHOOSE FILTER