Finalists Selected for Asia Cosmopolitan Awards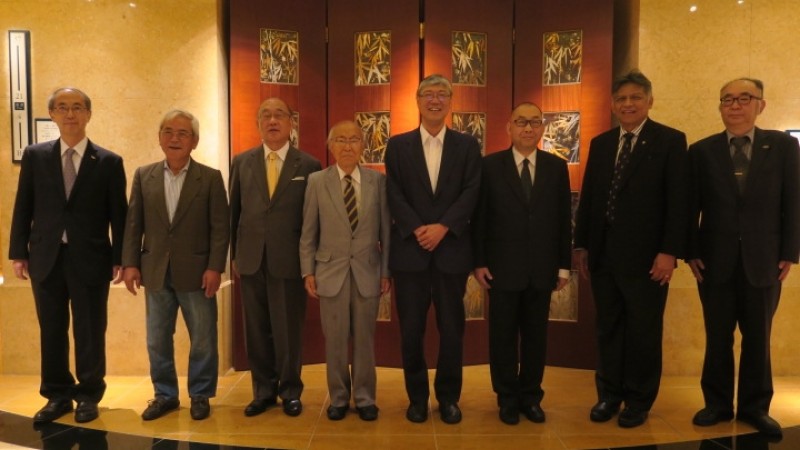 The Selection Committee of the 3rd Asia Cosmopolitan Awards met on 19 August 2016 in Tokyo, Japan to select the finalists from 32 candidates that had been nominated for the prestigious awards. Candidates came from across the region and represented a wide range of activities and perspectives.
The Asia Cosmopolitan Awards was created in 2012 by the Economic Research Institute for ASEAN and East Asia and the Nara Prefecture of Japan to recognize individuals or organizations that have made substantial and significant contributions to the development of a peaceful and stable East Asian Community, the narrowing the development gaps in the region, as well as to sustainable growth and integration within East Asia.
The Selection Committee members are H.E. Dr. Akito Arima. Former Minister of Education Japan, Mr. Governor Shogo Arai, Governor of Nara Prefecture, Prof. Masanori Aoyagi, Professor Emeritus, University of Tokyo, Former Commissioner of the Agency for Cultural Affairs H.E. Dr. Lee O Young, First Minister of Culture of South Korea, Prof. Hiroshi Nakanishi, Dean of the School of Government, Kyoto University, Prof. Hidetoshi Nishimura, President of the Economic Research Institute for ASEAN and East Asia (ERIA), H.R.H. Prince Norodom Sirivudh, Founder and Chairman of the Board of Directors Cambodian Institute for Cooperation and Peace (CICP), H.E. Dr. Surin Pitsuwan, Former Secretary General of ASEAN and Special Advisor to the President of ERIA, Professor Emeritus at Thammasat University.
Winners are planned to be announced late October and Award ceremony will take place in Nara prefecture in Japan on 15 January 2017. Three prizes will be awarded: Grand Prize, Economic and Social Science Prize, and Cultural Prize.
CHOOSE FILTER