Executive Director of ERIA meets Minister of International Trade and Industry of Malaysia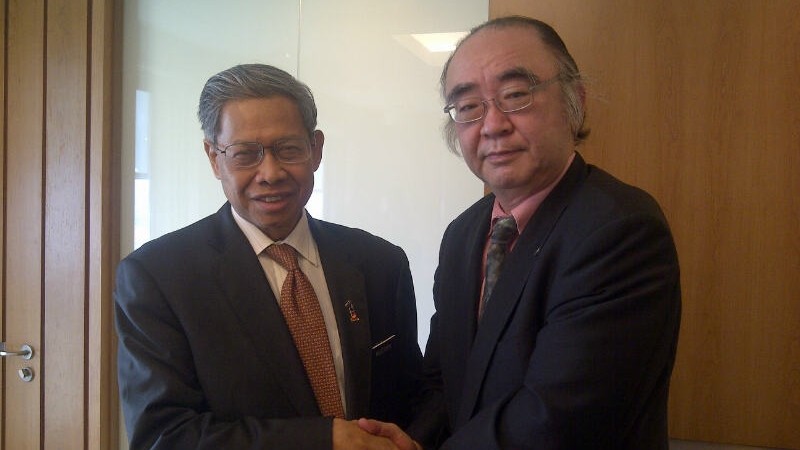 Prof. Hidetoshi Nishimura, Executive Director of ERIA paid a courtesy call on Dato Sri Mustapa Mohamed, Minister of International Trade and Industry, Malaysia on July 18, 2013.
Prof. Nishimura appreciated the Minister for numerous supports and cooperation extended to ERIA and reported his reappointment for another five year term as the Executive Director. The Minister welcomed Prof. Nishimura and congratulated on his reappointment. Prof. Nishimura explained to the Ambassador the recent achievements and activities of ERIA, highlighting that ERIA ranks 28th in the world's latest survey of international economic policy think tanks.
Both parties shared views on the challenges of ASEAN Economic Community towards 2015 and beyond and the enhancement of relationship between Malaysia and ERIA for Malaysia's Chairmanship of ASEAN in 2015.
CHOOSE FILTER