ERIA's Research Institutes Network Launches Its Website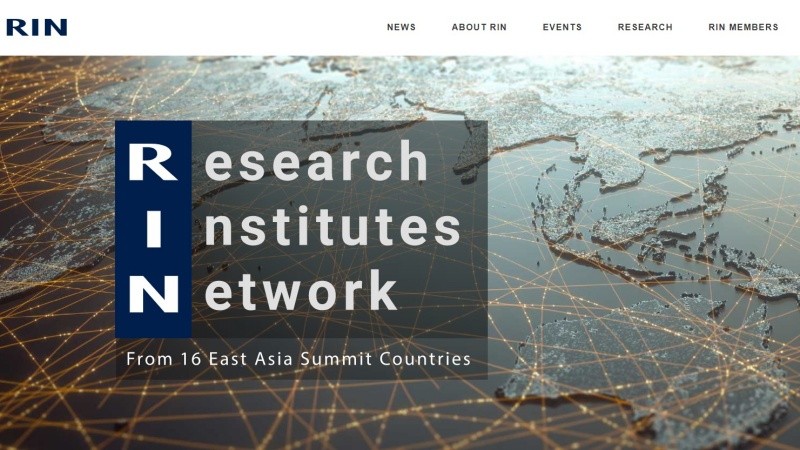 Bangkok, 6 April 2021: The secretariat of ERIA's Research Institutes Network (RIN) has officially launched the RIN website 'to provide a central informational digital base for all RIN member institutes, and to complement each RIN member institute's individual website on administrative and research matters, such as RIN events, meetings, workshops and new publications by RIN researchers on a voluntary basis,' said RIN Chairperson Dr Hank Lim in a message published on the website.
The Institute of Developing Economies (IDE-JETRO) and Bangkok Research Center (BRC) jointly serve as the RIN secretariat are responsible for developing and managing the website on behalf of all RIN members.
ERIA's President Prof Hidetoshi Nishimura welcomed the launch of RIN's website and expressed his hope that RIN would become a centre of excellence for research institutions in the region.
'I am confident that the launch of this website will be the first step in RIN's transformation from just a network into a proper regional organisation and to be highly regarded throughout the world,' said Prof Nishimura in a statement.
'I would like to express my gratitude again for RIN's invaluable support as an indispensable partner in ERIA's research and policy recommendation activities since its inception. ERIA will continue to deepen its cooperative relationship with RIN and its member research institutions for the further development of the region,' he added.
RIN consists of research institutes from 16 East Asia Summit countries. ERIA requests the continued cooperation from RIN in the following areas:
Supporting ERIA's research activities by providing ERIA with country information and research findings from individual countries, and by giving advice on ERIA's research themes and policy recommendations;
Encouraging the dissemination of ERIA's research outcomes to policymakers and political leaders who implement policies, as well as to opinion leaders in countries;
Supporting ERIA's capacity building programs; and
While ERIA will seek the best available talent for its research activities, it will look especially for participation from among RIN members.
Visitors of the website can access the following information:
Related Articles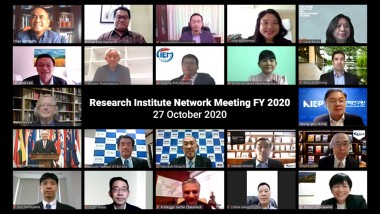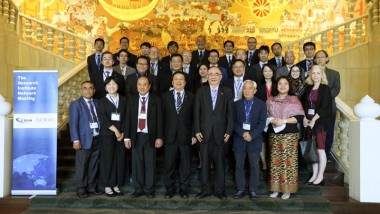 CHOOSE FILTER