ERIA Welcomes Indonesia, Malaysia Foreign Ministers to Inaugurate UKM-UPM Collaboration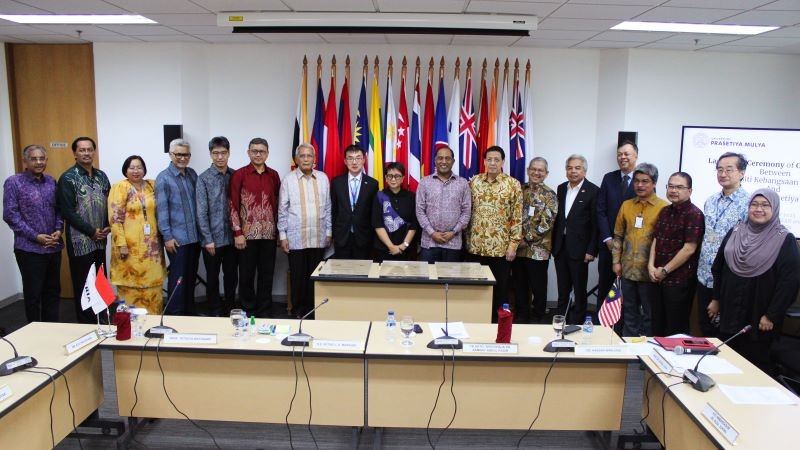 Jakarta, 3 September 2023: Indonesia's Minister for Foreign Affairs Retno LP Marsudi, and Malaysia's Minister of Foreign Affairs Dato' Seri Diraja Dr Zambry Abdul Kadir, have jointly inaugurated a strategic partnership between two academic institutions at the Economic Research Institute for ASEAN and East Asia (ERIA).
The two institutions, Pusat Kajian Ikatan Malaysia-Indonesia (IKMI) at the Institute of Malaysian and International Studies (IKMAS) at Universiti Kebangsaan Malaysia (UKM); and the Indonesia-Malaysia Studies Programme (IMSP) at the Centre for East Asian Studies, Universitas Prasetiya Mulya Indonesia (UPM); signed a memorandum of understanding (MoU) to mark their partnership.
The partnership focuses on the economy, trade, investment, foreign affairs, security, maritime and border issues, and ASEAN integration. The event was attended by distinguished guests from both countries, including Dr Hassan Wirajuda, former Indonesian Minister of Foreign Affairs (2001-2009); Dr Rizal Sukma, former Indonesian Ambassador to UK and Ireland and the International Maritime Organization (2016-2020); the ambassadors of both countries; ERIA staff; and leaders from both UPM and UKM.
A roundtable discussion on Indonesia and Malaysia's Leadership in ASEAN: An Appraisal was conducted in the afternoon session. ERIA President Professor Tetsuya Watanabe opened the session by emphasising the pivotal roles of Indonesia and Malaysia in ASEAN and the Indo-Pacific, underlining the need for nurturing these roles. He said the two centres would further foster cooperation between the two countries.
The panellists then shared insights into Malaysia and Indonesia's vital leadership role as founding ASEAN members. Dr Fauziah Zen, Senior ERIA Economist, highlighted the significant potential for enhanced cooperation between the two nations due to their geographical proximity and cultural ties.
The university leaders, the two foreign ministers, and Prof Watanabe delivered remarks and expressed their hopes for continued collaboration between Indonesia and Malaysia. Prof Watanabe reiterated ERIA's unwavering support of Indonesia over the past 15 years and emphasized its commitment to Malaysia, particularly in its preparation for ASEAN Chairmanship 2025, which is of significant importance as ASEAN is gearing toward the ASEAN Post-2025 agenda.
The two foreign ministers signed a plaque to jointly inaugurate the two research centres, and then, together with the other dignitaries, visited the newly ready ERIA Digital Innovation and Sustainable Economy Centre (DISC), with Retno Marsudi and Zambry Abdul Kadir becoming the first ministers to officially visit the DISC office in Jakarta.
The event concluded with a gift exchange between the two ministers, symbolizing the close relationship between the two nations.
Image Gallery
Related Articles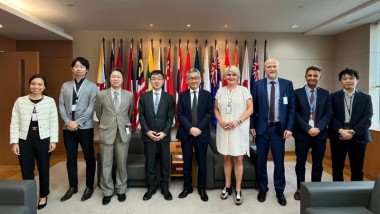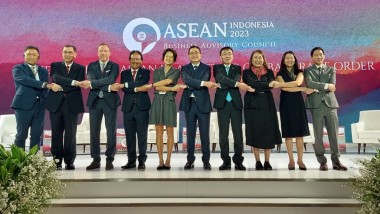 CHOOSE FILTER