ERIA Signs MoU with LIPI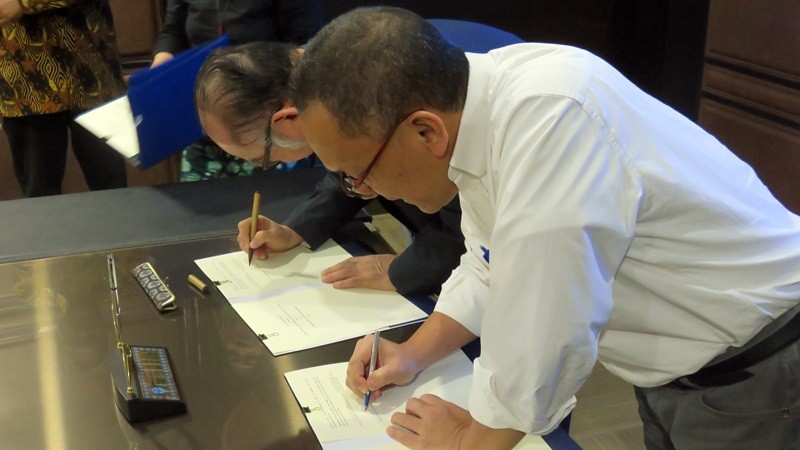 Jakarta, 7 June 2018: the Economic Research Institute for ASEAN and East Asia (ERIA) signed a memorandum of understanding (MoU) with Lembaga Ilmu Pengetahuan Indonesia (LIPI—the Indonesian Institute of Sciences), a state-owned research institute based in Jakarta, to enhance research capacity and to improve the effectiveness of the dissemination of research findings.
In his remarks, ERIA President Prof Hidetoshi Nishimura expressed his enthusiasm on the potentials of collaboration between ERIA and LIPI. He briefly explained ERIA's research activities aimed to support the economic integration and sustainable development in ASEAN and East Asia. Prof Nishimura was accompanied by the Special Advisor on Healthcare and Long Term Care Policy Dr Osuke Komazawa.
LIPI Chairman Dr Laksana Tri Handoko and Vice Chairman Prof Dr Bambang Subiyanto welcomed the ERIA delegation to LIPI. Dr Handoko expressed his appreciation on the expanded collaboration between the two organisations. He extended an invitation for ERIA to work with any of LIPI's 47 research centres in Indonesia, which conducts research in various fields ranging from social to natural sciences.
Prof Dr Erman Aminullah from LIPI's Centre for the Development of Science and Technology, who has been involved in several research projects on innovation with ERIA, welcomed the strengthening of the research cooperation and network.
'We have a long experience working with ERIA, we have built cooperation with researchers from other Asian countries, including China and India. Even though the project coordinated by Dr Yasushi Ueki [from ERIA] has ended, the network is still going strong,' said Prof Aminullah.
Going forward, the two organisations may collaborate on research activities, hold joint events and knowledge sharing activities, produce co-publications, as well as organise exchange of researchers.
Image Gallery
Related Articles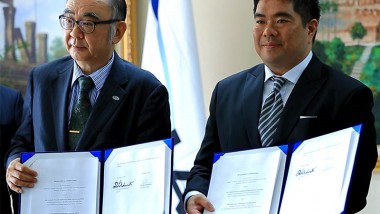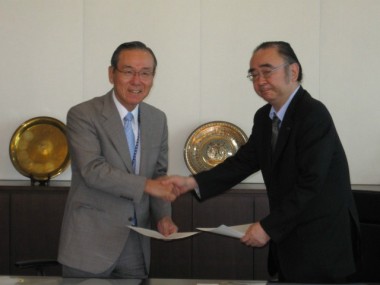 CHOOSE FILTER