ERIA President Tetsuya Watanabe Discusses CCUS at Indonesia Sustainability Forum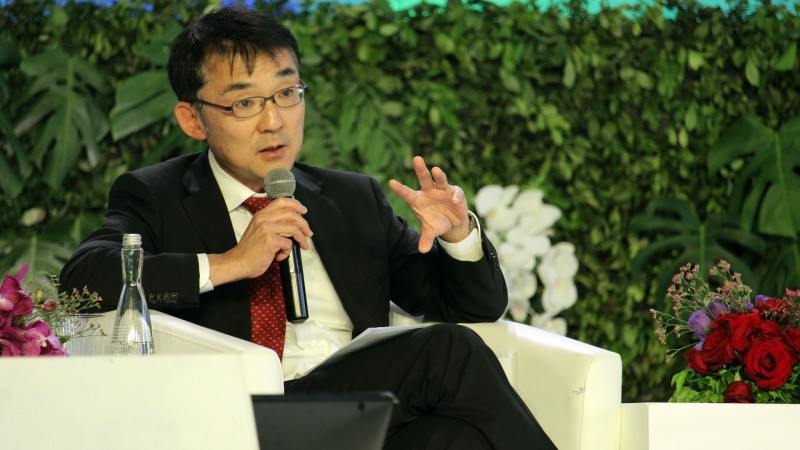 Jakarta, 8 September 2023: Professor Tetsuya Watanabe, President of ERIA, delivered his remarks at the Indonesia Sustainability Forum (ISF) 2023 during the Plenary Session titled 'Advancing Carbon Capture to Reverse Carbon Emissions' on Friday, 8 September 2023. The session was moderated by Marko Lackovic, Managing Director and Partner of BCG Singapore. Prof Watanabe shared the platform with distinguished panellists, including Carole Gall, CEO of ExxonMobil Indonesia; Som Shantanu, President of Engineering GE Vernova – Asia; and Shinji Kobayashi, President Director of Mitsubishi Heavy Industries Indonesia.
During the session, Prof Watanabe delved into the vast potential for implementing Carbon Capture Utilisation and Storage (CCUS) solutions in Southeast Asia and specifically within Indonesia. He also shed light on the critical need for developing the technological infrastructure necessary to accelerate the adoption of CCUS.
Highlighting the accelerated economic growth in ASEAN nations and the concurrent surge in energy demand, Prof Watanabe emphasised the urgency of finding sustainable solutions that balance economic prosperity with environmental sustainability. CCUS technology was underscored as pivotal in this transition towards renewable energy, particularly in reducing emissions from existing energy assets and hard-to-abate sectors. President Watanabe expressed confidence in Indonesia's strong foundation for the successful deployment of CCUS.
However, the widespread adoption of CCUS technologies in ASEAN faces substantial hurdles, primarily attributed to their high costs, stemming from a lack of regulatory framework, government financial support, and carbon taxation. These factors render the implementation of such technologies economically challenging.
President Watanabe acknowledged Indonesia's commendable progress in establishing a regulatory framework for CCUS but underscored the need for further efforts to fully harness CCUS technologies to achieve carbon neutrality by 2050. In closing, Prof Watanabe reaffirmed ERIA's commitment to facilitate the deployment of CCUS solutions in ASEAN and East Asia through ERIA's Asia CCUS Network.
Image Gallery
Related Articles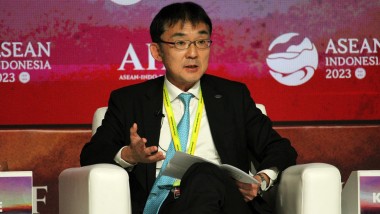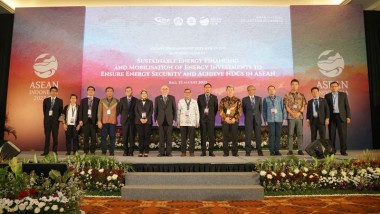 CHOOSE FILTER