ERIA President Receives Courtesy Visit from Secretary General of AIPA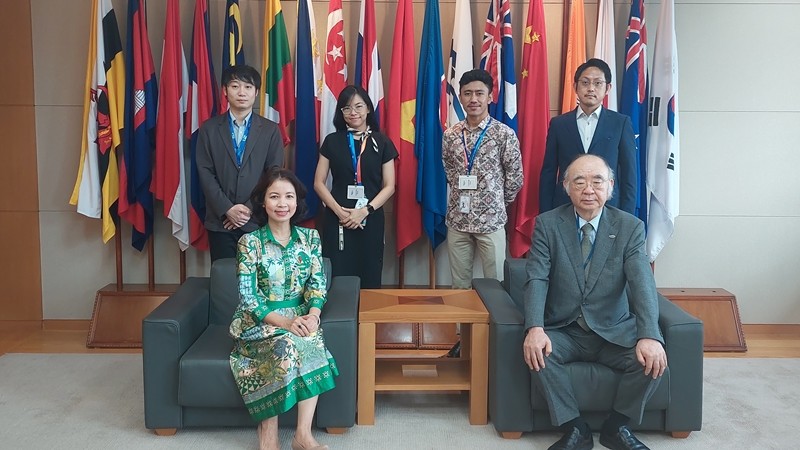 Jakarta, 13 December 2022: The President of the Economic Research Institute for ASEAN and East Asia (ERIA), Professor Hidetoshi Nishimura, received a courtesy visit from the Secretary General of ASEAN Inter-Parliamentary Assembly, Hon. Nguyen Tuong Van.
During the visit, both parties discussed further collaboration in regional economic integration and development, specifically regarding innovation, digital economy, and sustainable development. In 2020, ERIA and AIPA signed the renewed 'Memorandum of Understanding to Develop the ASEAN Inter-Parliamentary Assembly (AIPA)'s Capacity on Matters Concerning ASEAN Economic Community and ASEAN Economic Integration in Various Areas'.
This year, at the 43rd AIPA General Assembly in Phnom Penh, Cambodia adopted the 'Resolution on Renewal and Amendment of the Memorandum of Understanding Between AIPA and ERIA'. Through the Resolution, the AIPA General Assembly stated their support for the renewal and amendment of the MoU as well as their recommendation that the MoU renewal and signing be done immediately.
AIPA was established on 2 September 1977 to promote solidarity, understanding, cooperation and close relations among parliaments of the ASEAN Member States, other parliaments, and parliamentary organisations. AIPA serves as a regional parliamentary forum to study, discuss, and suggest solutions to problems of common interest while promoting the principles of human rights, democracy, peace, security, and prosperity in ASEAN.
Image Gallery
Related Articles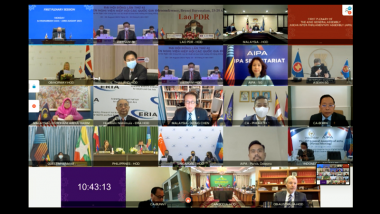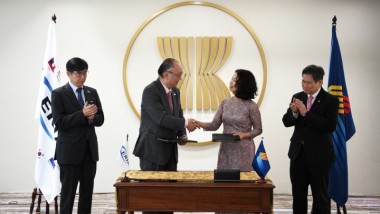 CHOOSE FILTER