ERIA President Attends Delhi Dialogue VIII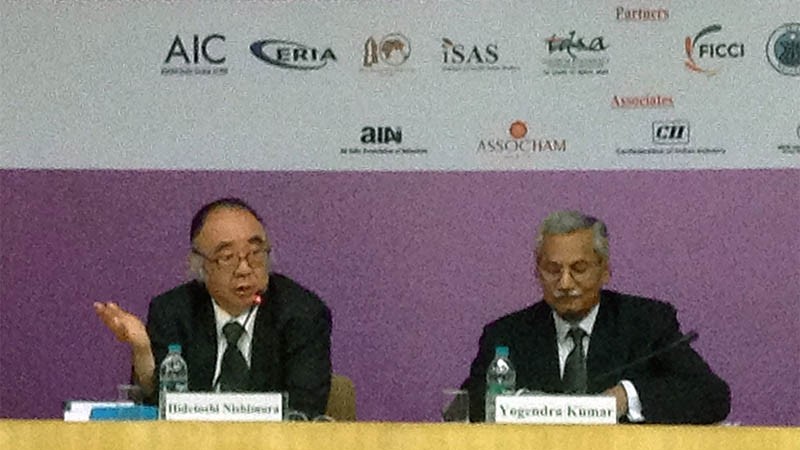 ERIA President, Prof Hidetoshi Nishimura, attended Delhi Dialogue VIII whose theme was 'ASEAN-India Relations, New Paradigm'. It was held on 17-19 February 2016 in New Delhi, India.
Delhi Dialogue is an annual international conference for political and economic leaders, officials, academics, opinion makers of ASEAN countries, and their Indian counterparts to discuss how to intensify and broaden political, strategic, economic, and civil society interaction between ASEAN and India.
Attendees were business people, academicians, and ministers who participated in the business, academic, and ministerial sessions, respectively. Prof Nishimura moderated the academic session on 'ASEAN-India and the Ocean Economy Dynamics' and, in closing, highlighted the need to develop the Indian Ocean rim comprehensively and to investigate each infrastructure project in the region.
Delhi Dialogue VIII was honoured with the presence of India's External Affairs Minister, H.E. Smt. Sushma Swaraj.
This annual conference was organised by the Ministry of External Affairs of India, the Federation of Indian Chambers of Commerce, and the Institute for Defence Studies and Analysis.
CHOOSE FILTER