ERIA Makes Courtesy Visits to Cambodian and Lao Ambassadors in London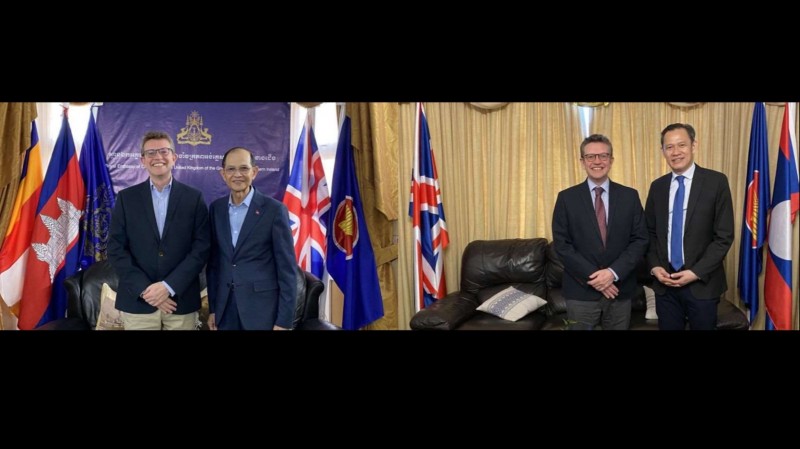 London, 17 April 2023: The Director of Capacity Building, Jeremy Gross, took the opportunity of his visit to London to visit both the Cambodian and Lao Ambassadors posted to the United Kingdom. These visits took place on the 17th and 20th April respectively.
With the Cambodian Ambassador, H.E. KAN Pharidh, the meeting was an opportunity to update the ambassador about developments in the Capacity Building Programme since their previous meeting in June 2021, and to discuss how the focus may differ in the years ahead. Jeremy Gross also mentioned the support and activities for Cambodia's Year as Chair of ASEAN in 2022, especially under the ASEAN Socio-Economic Community Pillar. The ambassador and director of Capacity Building also discussed the need and benefit of scholarships for government officials to improve the knowledge and expertise of officials.
In his meeting with H.E. Douangmany Gnotsyoudom, Lao PDR's newly appointed ambassador to the United Kingdom, ERIA's on-going support for Lao PDR in preparation for its Chairmanship of ASEAN in 2024 was discussed, as well as the activities of the Capacity Building Programme.
Related Articles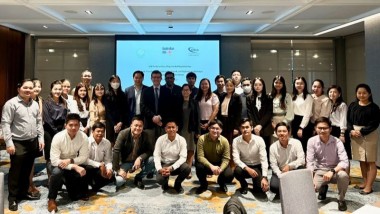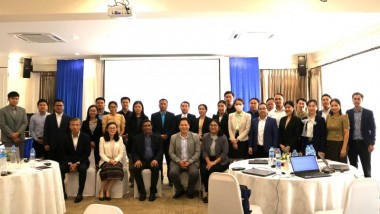 CHOOSE FILTER