ERIA/JENESYS Internship Program 2010 and Orientation Program 2010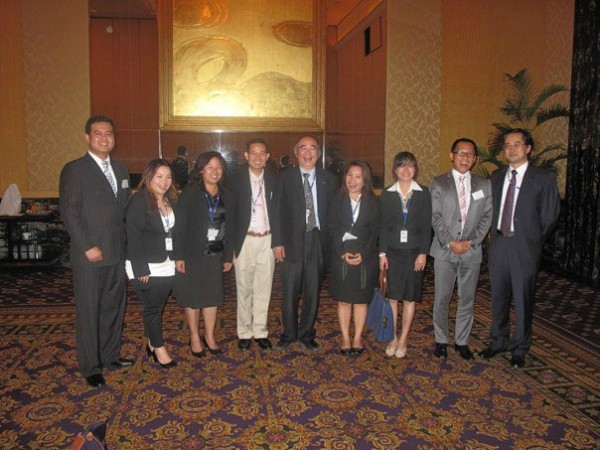 ERIA/JENESYS Internship Program is designed to make the students understand what the role of ERIA is and experience what researchers of ERIA are doing to contribute to the regional efforts for East Asian Economic Integration by conducting research works.
The students who attended a orientation program last year were presence the Internship Program this year from 24th August to 7th September 2010, Jakarta, Indonesia. (left above)
The students had an opportunity to participate in several ERIA events during the program, namely, the 2nd Workshop on ERIA Study to Further Improve the ASEAN Economic Community (AEC) Scorecard and the 3rd ERIA Governing Board meeting. They could learn the present state of the economy of the region and how regional policymaking is made.
During the Internship Program, ERIA/JENESYS Orientation Program for the students who are participating the internship program 2011 was held from 30 to 31 August 2010, Jakarta, Indonesia. (right below) 10 graduate school students from Ritsumeikan Asia Pacific University (APU), National Graduate Institute for Policy Studies (GRIPS), Graduate School of Interdisciplinary Information Studies of the University of Tokyo, and Graduate School of Asia-Pacific Studies, Waseda University, participated in this program.
Ms. Anita Prakash, Policy Coordination Director, ERIA, gave a brief explanation on ERIA's recent activities. Prof. Fukunari Kimura, Chief Economist, ERIA, and some ERIA researchers gave a presentation on ERIA's research works. The students also paid courtesy calls to H.E. Mr. Takio Yamada, Ambassador of Japan to ASEAN and to ASEAN Secretariat. They learned especially about the relationship between ASEAN and Japan. They will start their master studies in Japan from September 2010.
CHOOSE FILTER