ERIA Holds Seventh Academic Advisory Council Meeting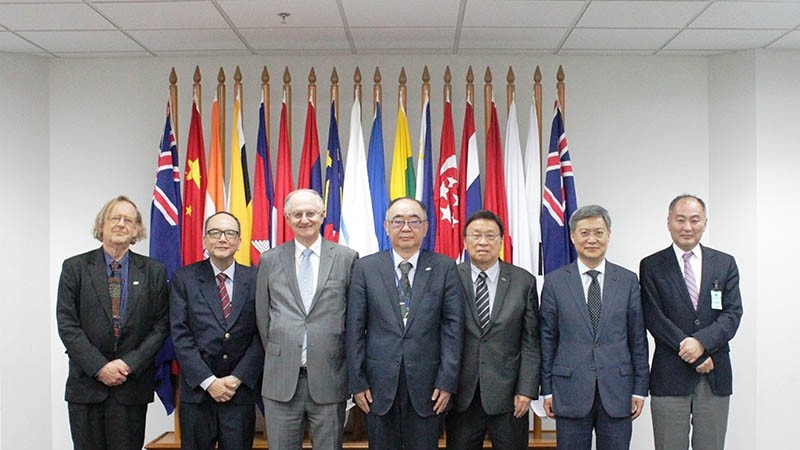 Jakarta - The Economic Research Institute for ASEAN and East Asia (ERIA) conducted its Seventh Academic Advisory Council (AAC) Meeting on 13 April 2015 at the ERIA Annex Office with Prof. Dr. Hank Lim Giok Hay from the Singapore Institute of International Affairs presiding as the AAC chairperson.
The AAC is composed of internationally renowned scholars and experts from members of the East Asia Summit. The council, which meets annually, provides advice and evaluates ERIA's various research activities.
In his opening remarks, Prof. Hidetoshi Nishimura, Executive Director of ERIA, reviewed the activities in the past one year and reported on the overall progress. He said that the link-up between ERIA and the Organisation for Economic Co-operation and Development (OECD) is pivotal to promote ERIA's profile and work, including the conduct of joint programmes and activities.
Prof. Nishimura commended on ERIA's hard work and meaningful research which were appreciated by the leaders attending the East Asia Summit last year. He also pointed out that ERIA's ranking in the Global Go To Think Tank Report 2014 was number 28 among the top 50 international economic policy think tanks.
He also said that given the realisation of the ASEAN Economic Community, ERIA is supporting the ASEAN Socio-Cultural Community, which is the core element of the people-centred ASEAN. 'This new perspective would be one of our major deliverables for this year', he reiterated.
Prof. Nishimura also reviewed his courtesy call to Malaysian Prime Minister Dato' Sri Haji Mohammad Najib bin Tun Haji Abdul Razak in Kuala Lumpur on 1 April where he expressed ERIA's readiness to contribute to the success of the Malaysian chairmanship through ERIA's research-related activities.
The council discussed the 42 ERIA projects for fiscal year 2014 covering the whole gamut of topics in the areas of deepening economic integration; narrowing the development gaps in ASEAN and East Asia; and achieving sustainable development of economy and society.
In his closing remarks, Prof. Nishimura said ERIA will continue to make utmost efforts for excellence in its research and policy recommendations. 'Based on today's discussion, we will improve our work program and prepare for the submission to the Eighth Governing Board meeting which will be held on 5 June 2015', he pledged.
Related Articles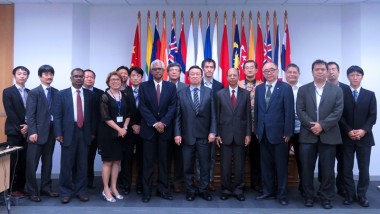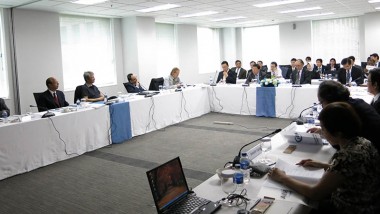 CHOOSE FILTER