ERIA Holds 4th ERIA Academic Advisory Council Meeting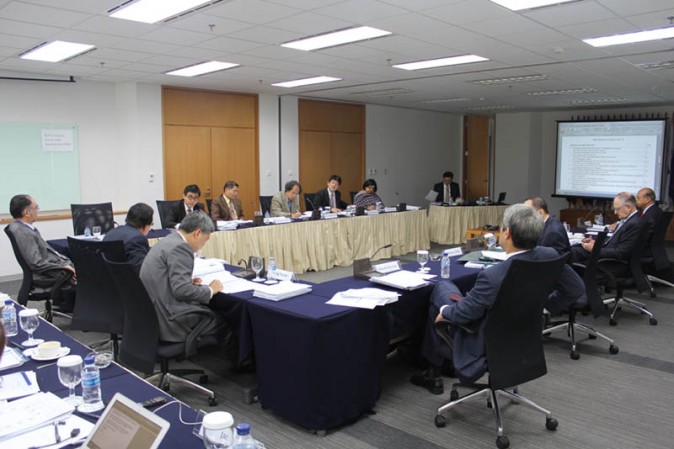 The 4th ERIA Academic Advisory Council (AAC) Meeting was held on 8 May 2012 at ERIA Annex Office. 6 AAC members, ERIA officials, and ERIA researchers attended the meeting.
It was chaired by Dr. Hank Lim Giok Hay, Chairperson of AAC (Senior Research Fellow of Singapore Institute of International Affairs). Prof. Hidetoshi Nishimura, Executive Director of ERIA, delivered opening remarks highlighting that ERIA's past successful years of hard work and some meritorious achievements was appreciated by national leaders at the ASEAN and East Asia Summit.
Mr. Daiki Kasugahara, General Manager of ERIA, presented the recent achievement of ERIA since last AAC meeting, explaining ERIA's participation in the summit, various meetings and symposiums in the region.
Following the next item of the agenda, Prof. Fukunari Kimura, Chief Economist of ERIA, gave an explanation on ERIA's research activities in the year 2011-2012 and its working program in FY2012. During the meeting, Dr. Ponciano S. Intal Jr., Senior Researcher of ERIA, briefed on the AEC Blueprint Mid-Term Review as one of the ERIA's flagship projects. It will be reported at next ASEAN Senior Economic Officials Meeting on 14 May 2012.
The AAC members reviewed the results of ERIA's studies in the year 2011-2012 and its achievements so far, set the direction to ERIA's future activities, and explored how we can more effectively cooperation on ERIA's work in FY2012. The meeting filled with exchange of some very important ideas on ERIA's activities.
It was concluded by Prof. Nishimura, saying ERIA will benefit immensely in 2012 Cambodian ASEAN Chairmanship and accelerate its efforts in making valuable policy recommendations towards the establishment of ASEAN Community by 2015 in cooperation with the relevant institutions in the region.
Related Articles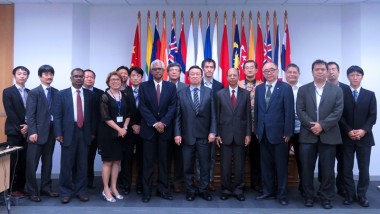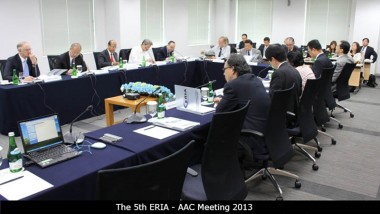 CHOOSE FILTER