ERIA Holds 10th Academic Advisory Council Meeting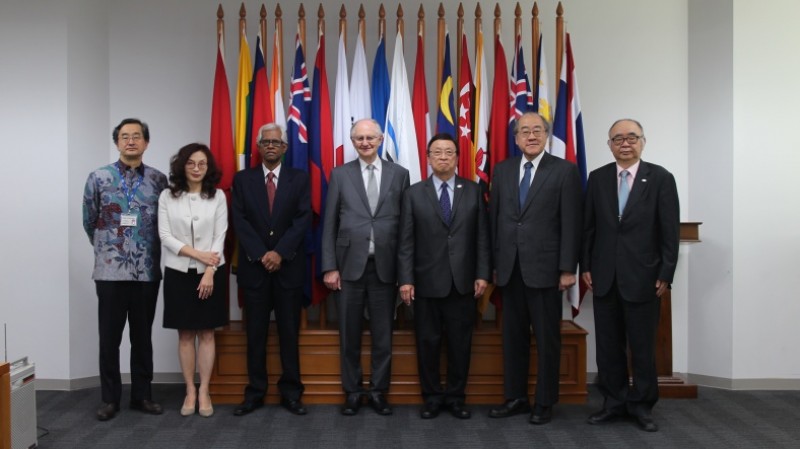 Jakarta, 5 July 2018: Insightful discussions about the current and future directions of research activities conducted by the Economic Research Institute for ASEAN and East Asia (ERIA) coloured the 10th ERIA Academic Advisory Council (AAC) meeting held in Jakarta on 5 July 2018.
The AAC members in attendance were Chairperson of AAC Dr Hank Lim (Senior Research Fellow, Singapore Institute of International Affairs), Prof Dr Peter Drysdale (Emeritus Professor, Crawford School of Economics and Government, Australia), Prof Kyoji Fukao (President of the Institute of Developing Economies Japan External Trade Organization), and Dr Shankaran Nambiar (Senior Research Fellow and Head of the Policy Studies Division, Malaysian Institute of Economic Research). Prof Gao Haihong (Professor and Director of the Research Center for International Finance, Institute of World Economics and Politics, Chinese Academy of Social Sciences) attended as an observer.
President of ERIA Prof Hidetoshi Nishimura opened the meeting by informing the AAC members of the appointment of Atty Adrian S. Cristobal, Jr. as the Chairman of the Governing Board. Prof Nishimura also announced his reappointment to a third consecutive term as ERIA's President, as established during the 11th Governing Board Meeting in May 2018. He also gave a brief overview of ERIA activities in the fiscal year 2017.
Moreover, Prof Nishimura talked about the expansion of the field of ERIA's research activities and partnerships. ERIA has started to undertake studies on environmental issues, led by Dr Michikazu Kojima, as well as studies on population ageing and long-term care, led by Dr Osuke Komazawa. In the field of institutional partnerships, ERIA engaged in deeper collaboration with the ASEAN Inter-parliamentary Assembly (AIPA) by co-hosting a dialogue with AIPA, in which parliamentarians from ASEAN countries discussed two topics: non-tariff measures and barriers, and good regulatory practices and reducing unnecessary regulatory burdens. ERIA also strengthened dialogue with energy officials of ASEAN and East Asia countries by holding the first East Asia Energy Forum to discuss current energy issues.
ERIA Chief Operating Officer Izuru Kobayashi presented the plan for the direction of ERIA's work for the 2018 fiscal year. One of ERIA's main focuses in 2018 is to balance and streamline the Research Department and the Policy Design Department, which was set up as part of 'ERIA 2.0: ERIA's Medium Term Work Plan' presented in the 9th Governing Board Meeting.
Chief Economist Prof Fukunari Kimura and Senior Policy Fellow for Energy and Environment Prof Jun Arima presented the research projects that will be conducted in the coming year under ERIA's three pillars of research and energy-related research.
During the discussion session, AAC members and ERIA researchers provided their inputs and comments about the work plan and research activities. A huge part of the discussion revolved around prioritisation, research networks, core interests, and the scope of ERIA's research.
In his closing remarks, Prof Nishimura stated that strengthening ERIA's academic capacity and contributions to the region, as well as improving cooperation with research institutes and eminent researchers in the region, are essential to develop credible research outputs and policy recommendations.
Image Gallery
Related Articles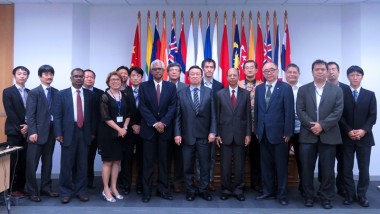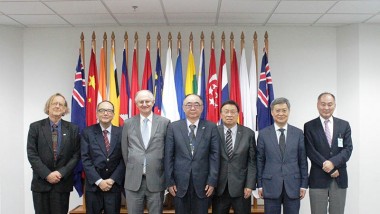 CHOOSE FILTER