ERIA Governing Board Elects Prof Tetsuya Watanabe as New President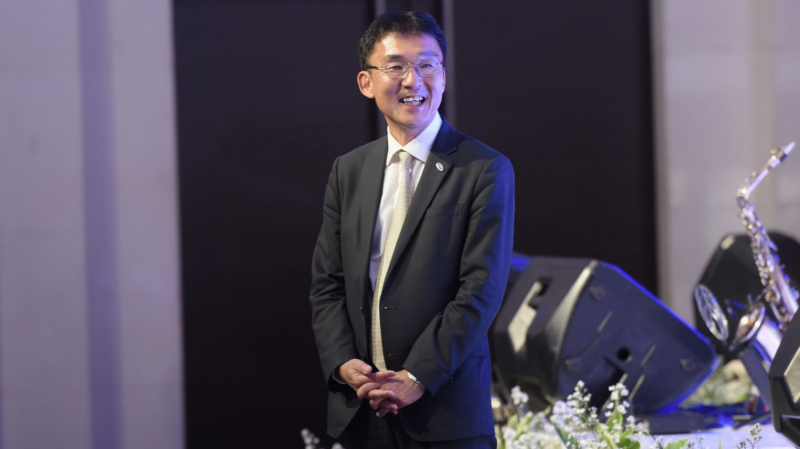 Jakarta, 7 June 2023: The Economic Research Institute for ASEAN and East Asia (ERIA) is pleased to announce the election of Professor Watanabe as the new President of ERIA for the term of 2023 to 2028. The decision was made by the governing board in recognition of Professor Watanabe's exceptional qualifications and expertise in various fields related to geopolitics, economic security, trade policy, innovation, and regional integration.
With an illustrious career spanning both academia and public service, Professor Watanabe brings a wealth of knowledge and experience to his new role. Prior to joining ERIA, he served as the Special Advisor to the Japanese Minister of Economy, Trade, and Industry, where he played a pivotal role in Japan's major trade policy initiatives and negotiations. Notably, he was involved in significant agreements such as the Trans-Pacific Partnership (TPP), Regional Comprehensive Economic Partnership (RCEP), Japan-US Trade Agreement, Japan-UK Comprehensive Economic Partnership, and WTO Reforms. His contributions as Director General for Trade Policy at the Ministry of Economy, Trade, and Industry (METI) and Chief Counsellor of the TPP Headquarters at the Cabinet Secretariat have earned him widespread recognition.
Furthermore, Professor Watanabe's leadership extends to the Research Institute of Economy, Trade and Industry (RIETI), one of Japan's most prominent policy think tanks, where he served as Vice President. His diverse expertise covers areas such as global trade policy and supply chains, climate change, energy security, digital transformation, and innovation policy. As a Visiting Professor at the Graduate School of Public Policy at the University of Tokyo, Professor Watanabe continues to contribute to academia and foster the next generation of policymakers.
'I am deeply honoured to assume the role of President at ERIA during this critical period for the region,' said Professor Watanabe. 'I am committed to furthering ERIA's mission of promoting sustainable economic development in ASEAN and East Asia. With the support of our esteemed partners, researchers, and staff, we will address the pressing challenges facing the region and strive for inclusive and resilient growth.'
Professor Watanabe's impressive educational background includes graduating from the University of Tokyo and obtaining a degree from Columbia Law School. His multidisciplinary approach and comprehensive understanding of the economic landscape make him a valuable asset in leading ERIA's research efforts.
The appointment of Professor Watanabe as ERIA's President ushers in a new era of innovative research, policy development, and regional collaboration. The governing board expresses confidence in his ability to drive ERIA's mission forward and wishes him every success in his new role.
As ERIA welcomes its new leader, the organisation also takes this opportunity to express deep appreciation for the outgoing President, Professor Hidetoshi Nishimura, who has served as ERIA's President since its inception in 2008.
Under Professor Nishimura's visionary leadership, ERIA has evolved into a preeminent global economic think tank dedicated to advancing research and policy recommendations for sustainable economic development in ASEAN and East Asia. Throughout his tenure, Professor Nishimura has demonstrated unwavering commitment and remarkable expertise in shaping ERIA's strategic direction, nurturing valuable partnerships, and fostering a culture of excellence within the organisation.
His pioneering efforts in establishing ERIA as an independent research institute have laid the foundation for its outstanding achievements and worldwide recognition. Through his leadership, ERIA has become a leading voice in shaping economic policies, promoting regional integration, and addressing the economic challenges and opportunities in the ASEAN and East Asia regions.
'I would like to express my deep gratitude to Professor Nishimura for his exceptional contributions to ERIA over the past 15 years,' said Prof Watanabe. 'Under his guidance, ERIA has flourished and gained global prominence, transforming into a top economic think tank that is respected and valued by policymakers, researchers, and industry leaders worldwide.'
Related Articles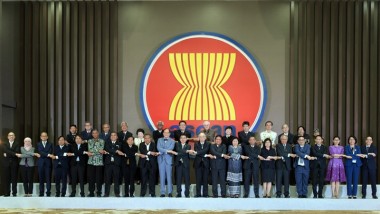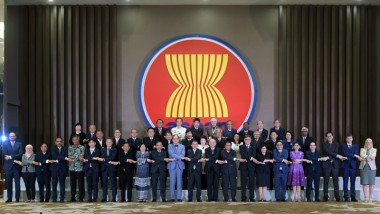 CHOOSE FILTER