ERIA Expresses Condolences on the Passing of H.E. Mr Soulivong Daravong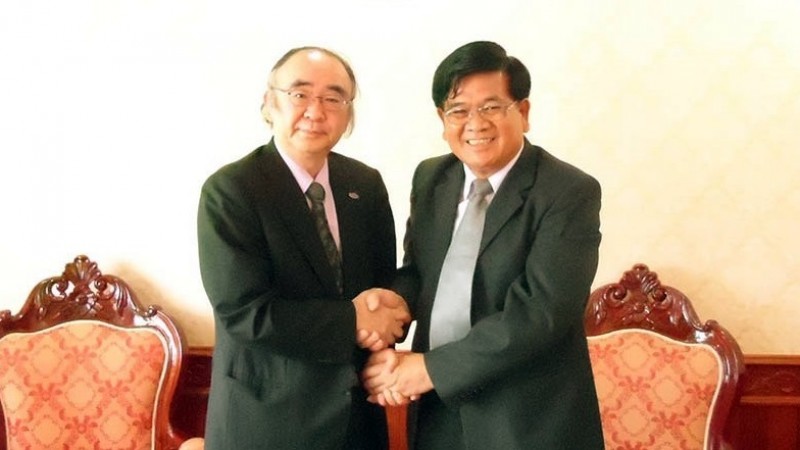 Lao, 15 July 2019: We are deeply saddened to hear that H.E Mr Soulivong Daravong, former Minister of Energy and Mines, Lao People's Democratic Republic(Lao PDR), passed away on 15 July 2019. He served as ERIA's first Governing Board member from Lao PDR from 2008 to 2009.
After he no longer served as a Governing Board member, Minister Daravong still supported many ERIA activities. For example, in 2011 under Minister Daravong's leadership the Lao PDR Ministry of Energy and Mines hosted the first East Asia Summit (EAS) Energy Efficiency Conference, which was co-organised by ERIA and the ASEAN Secretariat. Minister Daravonggave the welcoming remarks at the conference, which was the first major forum organised in the context of the EAS Energy Ministers' Meeting.
Minister Daravong also remained in close contact with the President of ERIA, Prof Hidetoshi Nishimura. In addition to meeting Minister Daravong on the sidelines of EAS Energy Ministers' Meeting over the years, Prof Nishimura paid a courtesy visit to Minister Daravong in 2013. During the meeting, Prof Nishimura briefed Minister Daravong about recent ERIA activities and presented him with a special report 'Southeast Asia Energy Outlook' that was jointly published by ERIA and the International Energy Agency (IEA) in October 2013.
His contributions could never be forgotten. Our thoughts are with him and the family during this time of mourning.
Related Articles
CHOOSE FILTER