ERIA Director Pays Courtesy Call on Prime Minister of Malaysia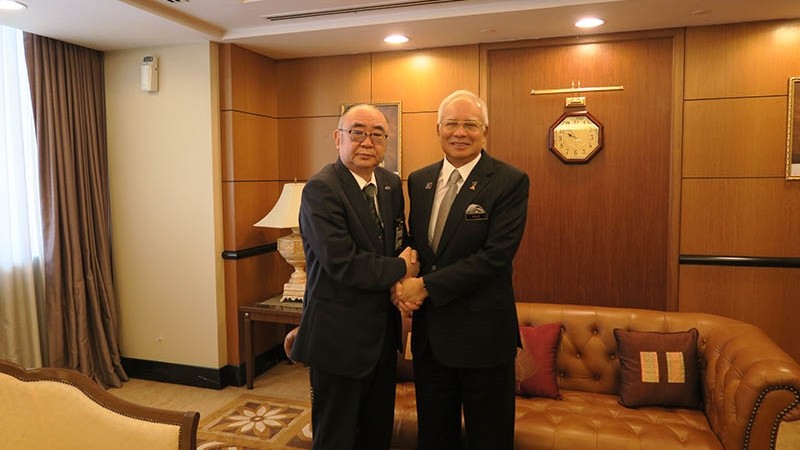 Prof. Hidetoshi Nishimura, Executive Director of ERIA, and senior ERIA officials, paid a courtesy call on Malaysian Prime Minister, Dato' Sri Haji Mohammad Najib bin Tun Haji Abdul Razak, in Kuala Lumpur, Malaysia, on 1 April 2015.
Prof. Nishimura explained that ERIA has been requested to support the Chair of the ASEAN Summit and the East Asia Summit?EAS?in the Chairman's Statement of EAS, and he expressed ERIA's readiness to contribute through its research and related activities to the success of the Malaysian Chairmanship of ASEAN.
It has been six years since Prof. Nishimura last met with Prime Minister Najib. During the meeting, they discussed ERIA's activities in ASEAN and EAS.
Prime Minister Najib noted ERIA's contribution as a Sherpa organization of ASEAN and EAS, and its research contributions to the Asian region. He acknowledged and encouraged the activities that ERIA will conduct in 2015 to support the Malaysian Chairmanship.
CHOOSE FILTER