ERIA Contribution to the ASCC Warmly Received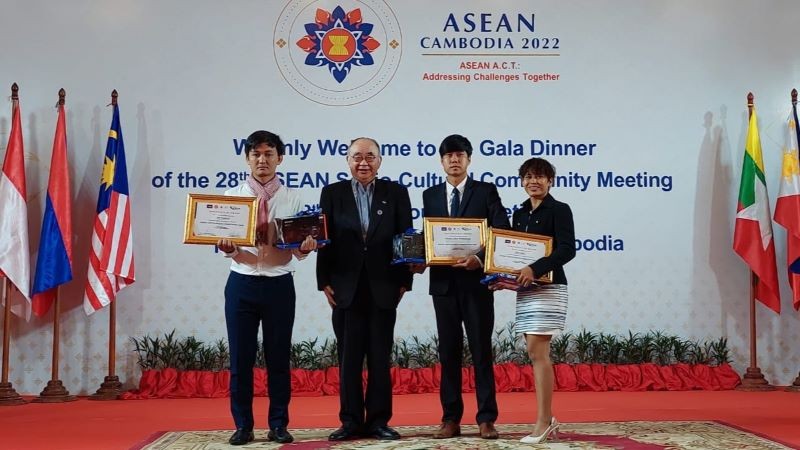 Phnom Penh, 13 October 2022: The president of ERIA, Hidetoshi Nishimura, made a presentation to the 28th ASEAN Socio-Cultural Community Council Meeting about ERIA's contribution to this pillar of ASEAN. The meeting was chaired by the Cambodian ASCC Chair and Minister of Education, Youth and Sport, H.E. Dr Hang Chuon Naron.
In his presentation, Prof Nishimura noted ERIA was a natural partner to support the ASCC pillar because of its belief, 'that the ASEAN Community is more than an economic community', as seen in ERIA's recently released 'Comprehensive Asia Development Plan 3.0' (CADP 3.0). CADP 3.0, looks at recent challenges, such as the social dimensions of the scarring effects of the Covid-19 pandemic, noting how digital connectivity is a key way to strengthen inclusivity by, for example, allowing people living anywhere to access the global labour market and receive services, including medical, educational and governmental.
This interest in the socio-cultural dimensions of the Community resulted in a Memorandum of Understanding being agreed between ERIA and H.E. Dr Hang Chuon Naron concerning ERIA support for the ASCC in February 2022. ERIA went on to support 13 projects, led by seven ministries under the ASCC Pillar. Prof Nishimura highlighted the impact of the two projects: one supporting the ASEAN Leadership Forum on Rural Development and Poverty Eradication, the second backing research on learning loss in reading and mathematics at the primary school level in Lower Mekong countries during the pandemic. Prof Nishimura went on to praise Cambodia for highlighting the importance of women entrepreneurs through the ASEAN Women Entrepreneurs Conference and Award Ceremony.
H.E. Dr Hang Chuon Naron thanked ERIA for its wide-ranging contribution to ASEAN over the years, including now, to the ASCC Pillar. He also congratulated ERIAS for its high ranking in the Go To Think Tank rankings. Thanks was echoed by the representative from Brunei, as well as the Secretary General of ASEAN, Dato Lim Jock Hoi who highlighted the importance of ERIA work on issues including ageing societies, marine plastic waste, and digital transformation in education.
Prior to the opening ceremony of the Council Meeting by the Prime Minister of Cambodia, Samdech Akka Moha Tadei Decho H.E. Hun Sen, Prof Nishimura was honoured to be invited to meet with the Prime Minister along with the heads of delegations attending the Council Meeting.
In the evening, at the Gala dinner for ASCC Ministers and ASEAN Secretary General, which included award ceremonies for the 1st ASEAN Youth Debate and 1st ASEAN Youth Photo Contest, both of which ERIA supported, Prof Nishimura awarded the prize to the winner of the Photo Contest. This went to UM Phanith from Cambodia, who received a camera, a photo album and certificate.
PHOTO CREDIT: Fresh News Asia
Image Gallery
Related Articles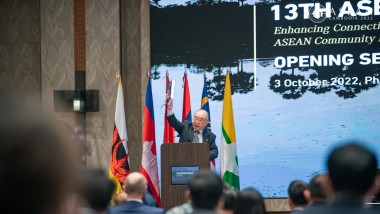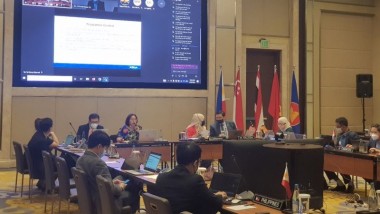 CHOOSE FILTER