ERIA Contributes to Think 20 Deliberations on Sustainable Energy Transition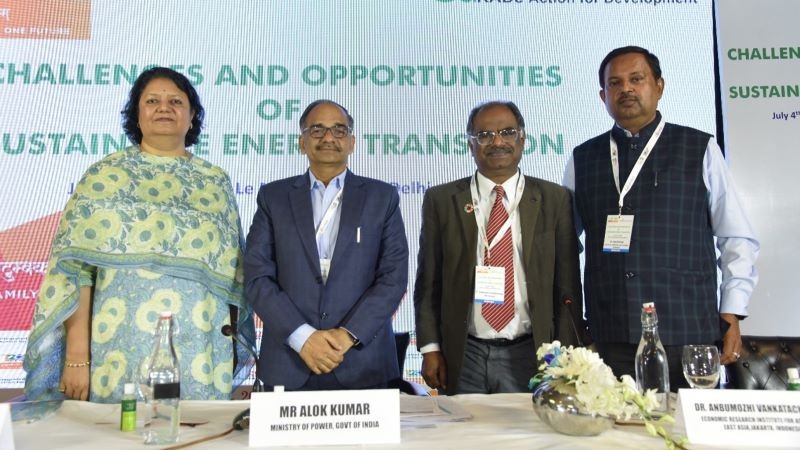 New Delhi, 4 July 2023: Energy transition refers to the shift from fossil fuels to renewable energy sources, and includes three major fossil fuels – coal, oil and gas – which affect several sectors, principally the power, transport and infrastructure industries. G20 countries account for 75% of global energy demand, so the pathways to transition need to ensure neither G20 economies, nor the progress to achieving the United Nations Sustainable Development Goals (SDGs), are derailed by the net-zero agenda.
As a part of Think 20 (T20), an official engagement group of the G20 Energy Transition Working Group, Integrated Research and Action for Development (IRADe) organized a workshop on Challenges and Opportunities of Sustainable Energy Transition. The hybrid workshop attracted 300 participants from the governments of G20 countries, think tanks, research institutes, development agencies, and civil societies from 32 nations.
The workshop was divided into two high level sessions: Country Experiences on Sustainable Energy Transition, and Policy Suggestions to G20. Dr Venkatachalam Anbumozhi, Economic Research Institute for ASEAN and East Asia (ERIA) Director for Research Strategy and Innovations joined the first panel, which deliberated perspectives and country experiences of the sustainable energy transition from India, China, Indonesia, South Africa, the United States, Germany and the United Kingdom.
Dr Anbumozhi stressed how the decoupling of economic growth and emissions should happen through clean energy, renewables and energy efficiency. While explaining the varying progress made in developing Asia, he emphasised the need for resource diversity, high grid connectivity, and institutions to support the sustainable transition. A holistic approach has to take account of the entire supply chain and actors involved in it, he said.
Other panellists included Alok Kumar, Secretary, India's Ministry of Power; Gauri Singh, Deputy Director General, the International Renewable Energy Agency (IRENA); Jim Skea, Professor, Sustainable Energy at Imperial College London, England; Mark Swilling, Co-Director, Centre for Sustainability Transitions, Stellenbosch University, South Africa; and Ajay Rastogi, Chairman, Task Force, Sustainable Just Transition, Jharkhand, India.
During the discussions, the panel agreed the sustainable energy transition should consider all stakeholders at various stages of the transition aspiring to leapfrog to a clean energy future which is just and equitable. The panel recommended every G20 country needs to pursue its own unique path to the energy transition, and that for some countries in the Global South it can transform economies. The process of transition should be inclusive, involving people across gender, income groups, and regions.
Energy transition pathways have to ensure energy security transition plans should be short-term, medium-term, and long-term to reach net-zero goals. Medium-term plans should include steps like clean coal technologies, and decarbonizing coal transport through conveyor belt systems instead of diesel-based mobility.
The recommendations will be reflected in the T20 communique, which is scheduled to be given to the G20 Sherpa during the T20 Summit from 31 July to 2 August in Mysore, India.
Related Articles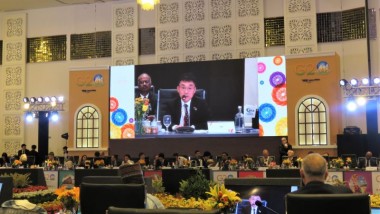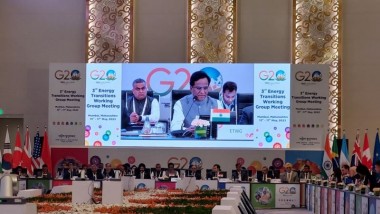 CHOOSE FILTER