ERIA Contributes to G20 Global Leadership Program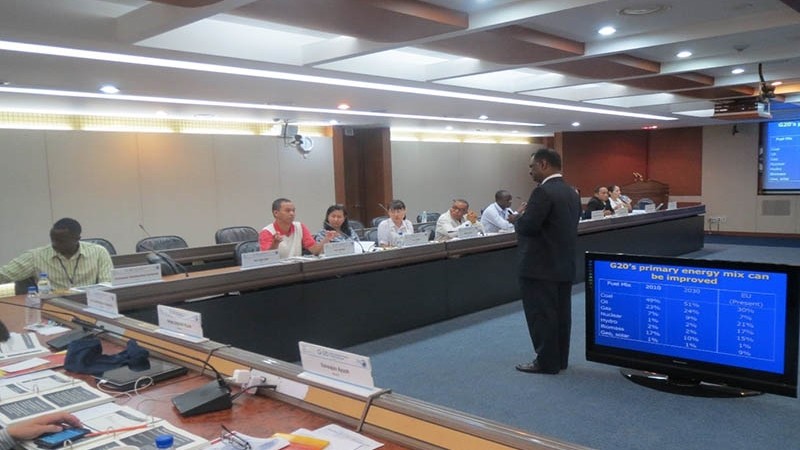 Mandated by the G20 Summit in 2011, the G20 Leadership Program, which is targeted for senior government officials, aims to share international experiences among developing countries for the advancement of sound policymaking.
Hosted by the government of the Republic of Korea, the seventh delivery of the leadership program is now being held at the Korea Development Institute in Seoul from 27 July to 15 August.
Dr. Venkatachalam Anbumozhi, ERIA Senior Energy Economist, participated in the program as an international resource person on 29 July. His presentation titled "New Energy Systems in the 21st Century" focused on sharing regional pursuits of sustainable development and innovating clean and affordable energy for all through regional cooperation.
About 25 senior government officials from 17 countries participated in the group discussions, sharing their experiences in helping overcome complex energy challenges through cooperation. They also developed a road map for implementing coordinated actions to increase the uptake of renewable energy sources and improve energy efficiency. This training module was telecasted live through Global Development Learning Network facility, benefiting participants in Thailand, Mexico, and Nigeria.
Photo Gallery
CHOOSE FILTER