ERIA Attends G20 Agriculture Ministers' Meeting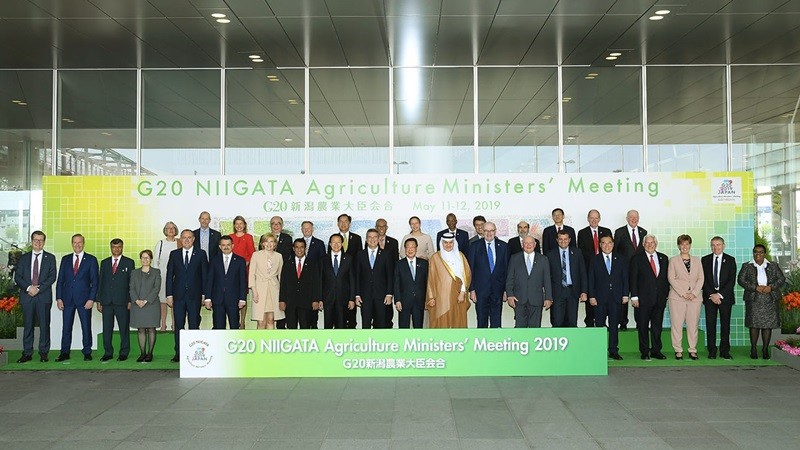 Niigata, 11-12 May 2019: The Economic Research Institute for ASEAN and East Asia (ERIA) attended the G20 Agriculture Ministers' Meeting on 11-12 May 2019 in Niigata, Japan. ERIA also participated in the senior officials meeting on 10 May and contributed in the finalisation of the Agriculture Ministers Declaration, which will be presented to the Chair of G20.
The 1st Breakout Session of the G20 Agriculture Ministers Meeting was held on May 11 and chaired by H. E. Mr Takamori Yoshikawa, the Minister of Agriculture of Japan. ERIA participated in this session, which was held under the theme of Agriculture and Human Resource Development.
'ASEAN is under growing pressure to raise its agricultural productivity as well as rising demand for better quality, more varied and affordable foods. As the increase of per capita incomes in the region increases, ASEAN should improve its agriculture and food value chains,' said ERIA President Prof Hidetoshi Nishimura in his remarks during the breakout session.
Furthermore, Prof Nishimura highlighted the need for making agriculture and farming in ASEAN more productive and inclusive through digital technology and smart governance. He also underlined the importance of ASEAN-Japan human resources development project as a model project for the training of young agriculture graduates in top agriculture universities in ASEAN, where institutional and digital connectivity aids the development of human resources. He emphasised that improved human resources, deep understanding of agriculture–food value chains, and the forces for innovation in the sector, capacitated and reframed institutions, as well as strong basics can turn ASEAN's agriculture sector into a driver of robust inclusive growth.
During the breakout session, all member countries shared the best practices and policies being implemented in their respective countries with digital technology being brought closer to the agriculture community. Innovative practices in farming and livestock were especially showcased.
Prof Nishimura had a bilateral meeting with Minister Yoshikawa on the sidelines of the G20 Meeting to discuss further cooperation between ERIA and Japan in terms of the development of Food Value Chains in ASEAN region.
Image Gallery
Related Articles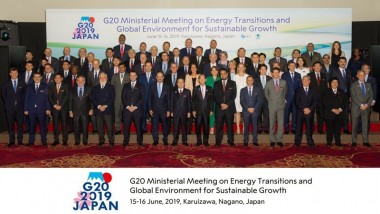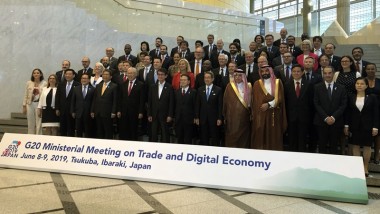 CHOOSE FILTER