ERIA and Ministry of Mines and Energy Publish Cambodia Basic Energy Plan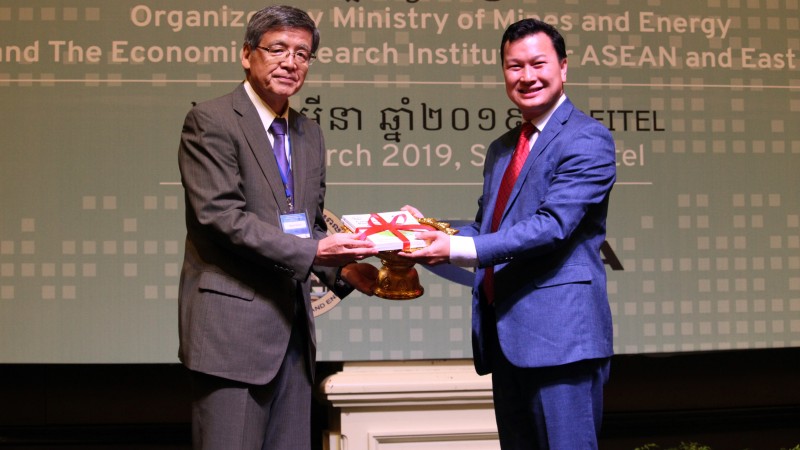 Phnom Penh, 20 March 2019: The Economic Research Institute for ASEAN and East Asia (ERIA), in cooperation with the Ministry of Mines and Energy of the Kingdom of Cambodia, launched the new publication Cambodia Basic Energy Plan in Phnom Penh on 20 March 2019.
'This basic energy plan applies a common approach to analysing each energy field – Oil, Electricity, Renewable, Energy Security, and Energy Outlook. The first step is to analyse the current energy issues in Cambodia in each energy field. The second step is to establish the appropriate targets for solving the issues. And the third step is to produce energy action plans, polices, and roadmaps for achieving those targets. The plan aims for energy supply to Cambodia with affordability, accessibility, sustainable security, and safety. It also provides suggestions for creating a transparent energy market,' said Mr Shigeru Kimura, ERIA's Special Advisor to the President on Energy Affairs, in his opening remarks.
He added that the Basic Energy Plan sets out many medium-term targets, which would need to be reviewed every five years after the government's implementation of programmes and actions aimed at achieving the targets set.
Secretary of State of the Ministry of Mines and Energy, H.E. Dith Tina, stated his appreciation for the collaboration between the Ministry and ERIA over the years. He expressed his hope that energy investors would be able to use this book to find opportunity to invest in the energy sector in Cambodia.
Mr Atsushi Taketani from the Ministry of Economy, Trade and Industry delivered his speech followed by the introduction of the Basic Master Plan by Mr Kimura and a panel discussion on Energy Efficiency and Conservation (EEC) and Petroleum moderated by ERIA's Energy Economist Dr Han Phoumin.
ERIA has worked with the Ministry to produce the Cambodia National Energy Statistics in 2016.
'At present, Cambodia has both the Cambodia Energy Data and the Statistics and Cambodia Basic Energy Plan. These will help Cambodia's with its domestic energy policy, as well as enhance its regional energy cooperation with other ASEAN member countries, and other regional and international bodies such as the ASEAN Centre for Energy (ACE) and the International Energy Agency (IEA) that require data from time to time for policy and analysis,' said Mr Kimura.
Image Gallery
Related Articles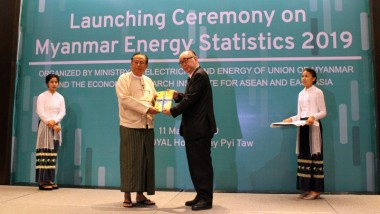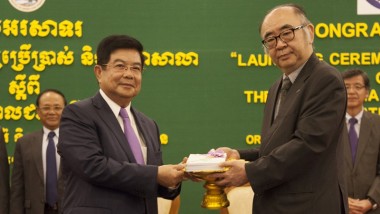 CHOOSE FILTER