ERIA and Academy of Macroeconomic Research sign MOU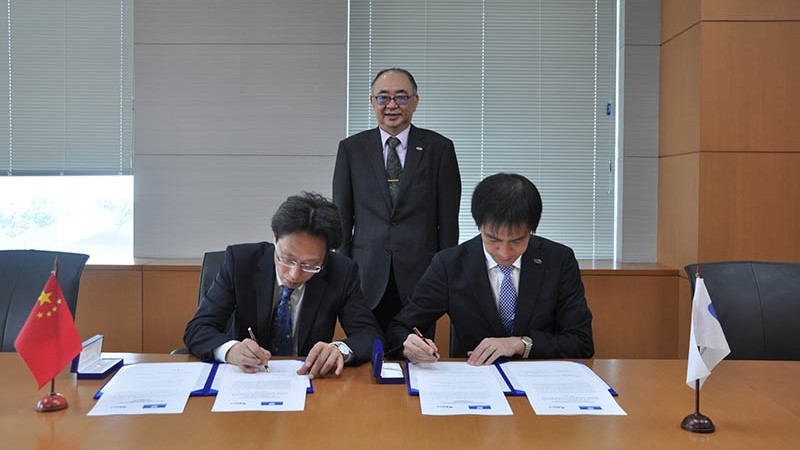 ERIA (Economic Research Institute for ASEAN and East Asia) and AMR (Academy of Macroeconomic Research), NDRC, People's Republic of China, have signed a Memorandum of Understanding (MoU) on joint research, and research outreach and dissemination.
Mr. Wang Changlin, Vice President of AMR, signed for AMR, and Mr. Izuru Kobayashi, Chief Operating Officer of ERIA, signed for ERIA. The signing ceremony, which took place at the ERIA office in Jakarta, was witnessed by Prof. Hidetoshi Nishimura, President of ERIA.
Also attending the signing ceremony from AMR were Mr. Kang Chunxin, Deputy Director General of General Office, Dr. Lu Chengyun, associate research fellow, Dr. Yuan Shenglong, research assistant, and Ms. Chen Xi, program officer.
After the signing, ERIA and AMR exchanged views on research topics such as the One Belt One Road policy, the Comprehensive Asian Development Plan 2.0 (CADP 2.0), and energy and environmental issues in East Asia.
The MOU between ERIA and AMR covers (1) establishing a long-term communication mechanism, (2) conducting symposiums on topics of common interest, (3) conducting joint research, and (4) establishing a visiting scholars program.
CHOOSE FILTER