Elaborating Transportation Policy during the Covid-19 Pandemic in Indonesia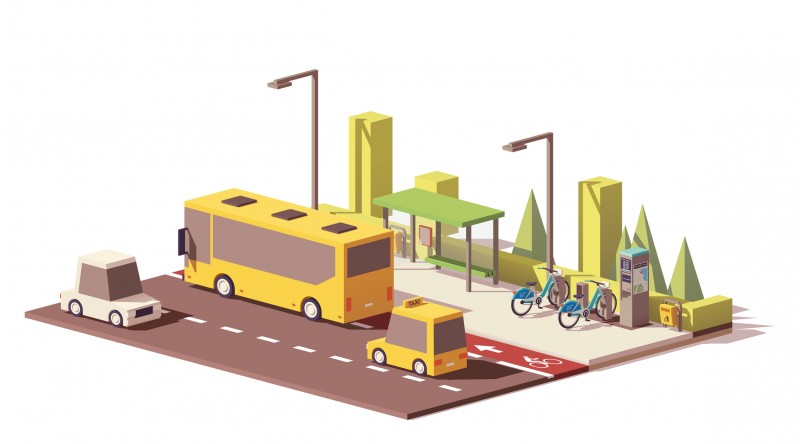 By Dr Alloysius Joko Purwanto , Energy Economist: The number of COVID-19 cases in Indonesia has reached 172[1], an increase of 86 times since the first two confirmed cases were announced by President Joko 'Jokowi' Widodo on 2 March 2020.
As of 14 March 2020, the Indonesian government has declared the COVID-19 pandemic a national disaster and the President set forth several mitigation measures including a recommendation to 'work, learn, and worship from/at home' to reduce the potential spread of this highly contagious disease.
The interpretation of that strategy inevitably influences the transportation sector since the adopted measures should reduce people's mobility.
One of the transportation policies that the Jakarta city government has tried to implement with regard to COVID-19 was the sudden reduction of public transport services, which was criticized by many because it caused long queus passengers at several transit stops and stations that potentially increased transmission risk.
As a transport and energy economist, I think we need to elaborate a transportation policy as soon as possible to deal with COVID-19 in Indonesia – one that considers the role of the transport sector as a whole not only as a vector of transmission but also as a key means of ensuring the availability of goods during a period of disaster.
Transportation policy during a pandemic must aim at finding a balance point between avoiding increasing transmission risk on one hand while guaranteeing an unbroken supply chain of consumer goods.
Passenger transport and the effectiveness of social distancing
The basic principle to inhibit the transmission of COVID-19 is social distancing actions that minimize contact between humans to stop or reduce the rate of transmission through primary activities such as work, school, recreation or socializing.
Human mobility or movement is basically just a derivative activity or demand generated by these primary activities and transportation modes, especially for passengers, have the potential to become a coronavirus transmission vector.
The reduction of public transit frequency, as attempted by the Jakarta city government, is an example of conventional policies that are commonly carried out in the transport sector to deal with a pandemic by reducing people mobility.
However, an effective implementation of the policy should focus on eliminating primary activities that have the potential to generate trips and not on limiting the trip itself.
Several recent studies related to the COVID-19 pandemic found that restricting the flow of people movement as attempted by the Jakarta city government was ineffective in reducing or stopping the growth in the number of cases significantly.
One of studies lead by Matteo Chinazzi (2020) from Northeastern University in Boston, United States, found that total ban of all transport modes departing from the city of Wuhanto other areas in China only caused a delay in reaching the peak of the pandemic in the country for about 3 to 5 days.
The importance of guaranteeing supply of goods
Another impact of social distance measure is a surge in demand for consumer goods.
This can result from restrictions on trade activities, reduced human resources due to contracting the disease, as well as closing or reducing the operating hours of goods distribution facilities such as ports, airports and terminals. If it is not anticipated, it will result in a lack of supply, which can cause panic buying.
The transportation sector plays a role in ensuring the continued supply of consumer goods such as food, medicine, fuel, electricity and other necessities. Disruptions to the movement of goods in the short term such as a break in the availability of food can have more fatal consequences than the pandemic itself and in the long run will certainly have an impact on economic growth.
Practical policies that can be taken
To avoid this, there are at least four types of transportation policies that can be undertaken by the government:
First, related to restrictions on urban public transport.
Once again, the main principle that must be upheld is that the limitation or reduction of passenger trip flows must be focused on eliminating the primary activities generating the trip demand and not on simply limiting the services themselves.
Restrictions on services such as decreasing the frequency of metro, train or bus services should only be done if and only if the implementation of long-distance activities (tele-working, online learning,…) has been carried out with optimal coordination by all the involved stakeholders.
Such public transport service restriction measures can only delay the pandemic peak and shall not stop or reduce the pandemic itself.
Second, related to the safety and health of the transport crew and operators.
The government must ensure the safety of drivers, crews, and those working to operate stations, terminals, airports, ports and other distribution centres.
The government must tighten working procedures, including maintenance of cleanliness, ensure the availability of the suitable working devices, clothes and masks for those transportation sector workers.
Special attention also needs to be given to drivers of the app-based hailing rides and goods and food delivery services which are now widely used in big cities. In Wuhan, food distribution and delivery through online ordering experienced a rapid surge as social distancing measures were implemented at the highest level. The same could happen in Indonesia.
In situations facing the COVID-19 pandemic in Indonesia, the usage frequency of food delivery services through online ordering has the potential to increase.
Third, related to private and freight road mode.
The use of private cars and freight road modes such trucks and light duty vehicles should be allowed during a pandemic. If extreme measures need to be implemented, priority must still be given to road freight vehicles to ensure the continued availability of staple goods.
Fourth, related to inter-regional air, rail and maritime transport modes.
On the one hand, as with urban mobility, passenger mobility restriction can be considered only as a step to delay the peak of COVID-19 transmission.
On the other hand, the capacity of transporting goods by air, sea and rail must be maintained to ensure the supply of consumer goods.
Broadly speaking, transportation policies in the COVID-19 pandemic in Indonesia must stick to two principles: first the effectiveness of social restrictions and second, the certainty of the continuity of the distribution of goods, especially basic needs.
In the end, transportation policies are only part of the national strategy in dealing with the COVID-19 pandemic and must synergize with policies in other sectors.
Passenger transport policy will not succeed without limiting activities that involve substantial congregation such as in schools, offices and other social or recreational activities that have the potential to increase trip demand.
In addition, the government must also ensure the continuity of import and production of consumer goods-related industries during the pandemic as well as stockpiling activities in warehouses and distribution centres.
[1] As March 18, 2020 when the article was being written
This opinion piece was written by ERIA's Energy Economist, Dr Alloysius Joko Purwanto, and has been published in The Conversation Indonesia. Click here to subscribe to the monthly newsletter.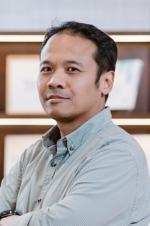 Dr Alloysius Joko Purwanto obtained his doctorate degree in economic sciences from Université Lyon II in France. Afterwards, he joined the European Commission's Joint Research Centre in Seville, Spain for three years as researcher and then Transport & Mobility Leuven in Belgium for almost ten years as senior researcher. During that period, he has worked in various European Commission research projects in energy and transport economics focusing on policy impact assessment using modelling.
Related Articles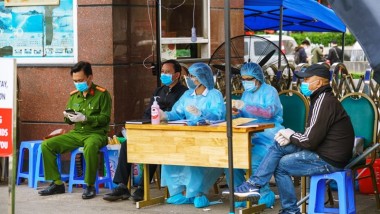 CHOOSE FILTER