Dual Task: Save ASEAN, Save Myanmar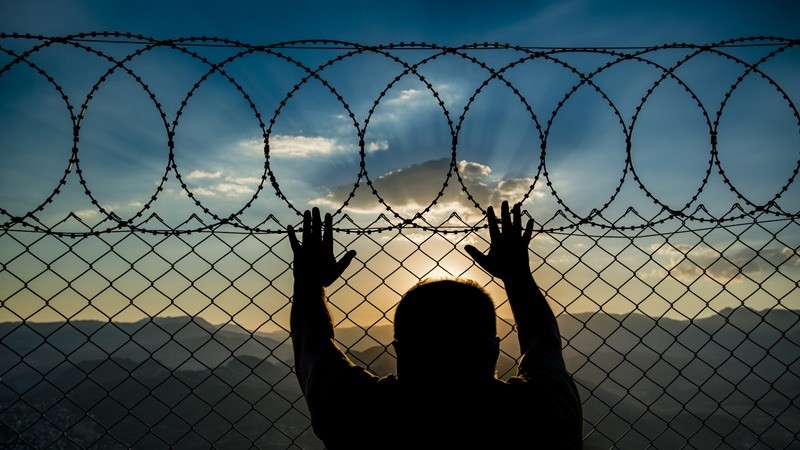 By Mr Kavi Chongkittavorn, Senior Communications Advisor: Never before in the 54-year history of ASEAN had its members encountered such a bitter debate about the situation in Myanmar as they did last Monday when they unknowingly nearly tore down the founding fathers' commitment to keep the Asean roof over all countries in Southeast Asia.
Indonesia, deemed the most powerful member of Asean, viewed Myanmar's growing intransigence as unacceptable and threatened Myanmar with expulsion. On the other hand, Malaysia, which recently appointed a new cabinet, wanted the Asean chair to bar Myanmar from attending the upcoming Asean-related summits due to the junta's non-cooperative attitude. Their foreign ministers told the whole world about the unyielding nature of Nay Pyi Taw but have not offered better ideas or ways out of the impasse.
The 'deep discussion', as Erywan Yusof put it, ended without any consensus on Asean's next step. ASEAN special envoy Yusof has been preparing to visit Myanmar for the past month ever since he took up the post. But his terms of reference for going into the country are problematic and unacceptable for Nay Pyi Taw. He has requested to meet with the jailed National League of Democracy leader Daw Aung San Suu Ki, who is facing multiple charges including corruption, and other key stakeholders. In addition, he also must be free to travel inside the country and set up centres as he sees fit. As of last week, the interim government in Nay Pyi Taw was resistant to his demands.
In the next two weeks before the four-day Asean-related summits, there must be some progress regarding the special envoy's visit as well as the junta's response to avoid mutual political backlashes. Otherwise, Asean will suffer a big blow as it has yet to begin substantial work inside Myanmar on the much needed humanitarian side.
Those who have followed the evolution of Asean's way of handling regional crises, especially from the time Myanmar joined Asean in 1997 until 2010 before the democratisation period until 2021, would quickly recall that Malaysia has been the most vocal against Myanmar. Former prime minister Mahathir Mohamad repeatedly chided Myanmar and urged the bloc to expel the rogue member given its record of brutality against its own people. Obviously, his threat was never carried out because there is no provision in the Asean Charter for either expulsion or suspension. His comments therefore increased peer pressure on Myanmar to comply with ASEAN norms and practices. In the ASEAN family, certain rules are not written
If push comes to shove over the lack of progress, the Asean chair might decide instead to invite a senior representative of Myanmar's leader to attend. He or she would be a senior official working in the Asean Department of the Ministry of Foreign Affairs. Another option is Myanmar's own initiative to voluntarily skip the attendance of its leaders and send in a senior replacement. The latter option would be better because Asean would not have to hold another senior official meeting to discuss the issue again.
Back in 2006, the Thein Sein administration asked the Asean chair, which was Laos at the time, for a further delay in assuming the bloc's chairmanship. Nay Pyi Taw cited the uncertainties inside the country and the unpreparedness of its own officials. In fact, this same situation is currently prevailing inside Myanmar given the breakdown of the bureaucracy. Since there will be more than a dozen summits, some leaders of dialogue partners might not want to take part if Senior Gen Ming Aung Hlaing is attending. Less senior levels could be tolerated. It remains to be seen what the outcome will be.
Members of dialogue partners are watching closely as there could be some last-minute changes due to the increasingly volatile situation. The current situation places Thailand in a difficult position. With or without Myanmar at the summits, the situation on the ground inside Thailand and the lengthy porous border with Myanmar will not change. Bangkok still has to deal with Myanmar workers and displaced persons, both old and freshly arrived. Through the Thai Red Cross Society, humanitarian assistance from Thailand as well as from the Asean Center for Humanitarian Assistance on Disaster Management and disastrous has been sent to the Myanmar Red Cross Society. More substantial humanitarian assistance would come soon after the special envoy's visit to Myanmar.
According to the Secretary General of Asean, Dato Pahin Lim Jock Hoi, Asean has obtained a total of US$10 million (338 million baht) in humanitarian funding for Myanmar. Thailand hosted the international forum to raise extra funds for this purpose back in July. Since April, the Thai government has provided funding and humanitarian assistance to the Thai Red Cross. Thailand needs more help, especially in terms of vaccines for migrant workers from Myanmar and displaced persons in the border areas. There are at least 920,000 Myanmar displaced persons who have been living in the nine border camps since 1990. Less than one thousand had been repatriated before the coronavirus pandemic hit.
Myanmar has told the Asean family that it will implement its five-point road map democracy and that it will take about two years before democracy returns. Asean has to work together with Myanmar and help its weakest member to stand up tall and correctly. If Asean shuts out Myanmar, in the long run, the bloc will be on the receiving end because it would further isolate Myanmar and turn the helpless nation into an auxiliary state for outside powers. If this situation prevails, peace and stability and Asean relevancy would disappear. Asean must remain open and inclusive.
The Myanmar crisis, as in the 13-year Cambodian conflict, can positively influence and strengthen Asean as a whole. Already, some members are now able to openly discuss their views which, in the past, would have been kept under wraps. But after all the rhetoric, decisions have to be made. Rightly so, the Asean way prevails.
This opinion piece was written by ERIA's Senior Communications Advisor, Mr Kavi Chongkittavorn, and has been published in The Bangkok Post. Click here to subscribe to the monthly newsletter.
Related Articles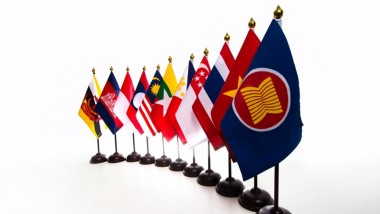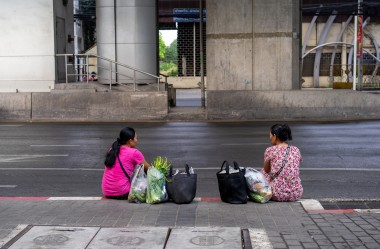 CHOOSE FILTER