Director of AMRO Makes Courtesy Call to ERIA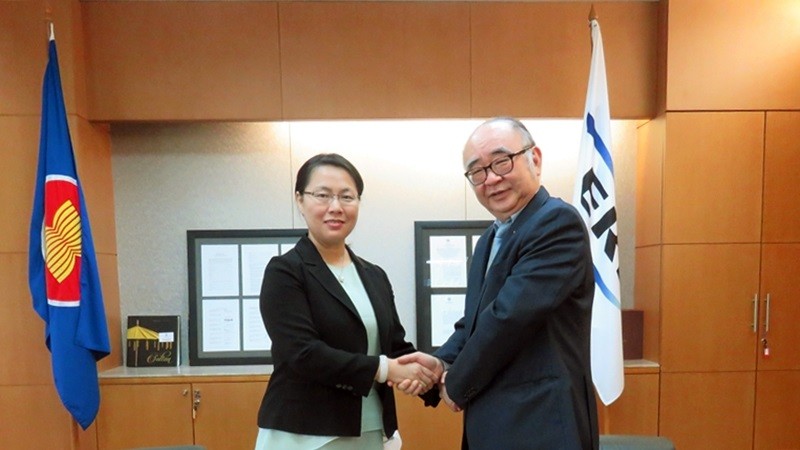 Jakarta, 6 June 2018: President of the Economic Research Institute for ASEAN and East Asia (ERIA), Prof Hidetoshi Nishimura, welcomed the Director of the ASEAN+3 Macroeconomic Research Office (AMRO) Dr Junhong Chang and Chief Economist Dr Hoe Ee Khor on their visit to ERIA's office in Jakarta on 6 June 2018.
The two organisations play important roles in ASEAN and welcomed the opportunity to share their work with one another. There are many ways in which their various projects complement one another.
AMRO is the regional macroeconomic surveillance unit of the Chiang Mai Initiative Multilateralisation and is committed to contribute to the macroeconomic and financial stability of the region as an independent, credible and professional regional organization.
Dr Chang presented AMRO's activities, which include macroeconomic surveillance and collaboration with member countries through the introduction of the ASEAN+3 Regional Economic Outlook (AREO).
Afterwards, Prof Nishimura explained ERIA's support for ASEAN and East Asia Summit countries as well as its contributions to deepen economic integration in the region.
ERIA and AMRO aimed to find ways to work together in helping ASEAN and East Asian countries achieve economic stability and sustainable development.
Image Gallery
Related Articles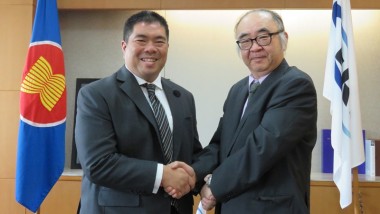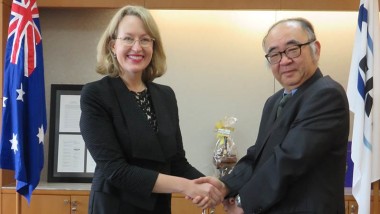 CHOOSE FILTER