Digital Transformation with the Cloud: Building Blocks for a Cloud-First Environment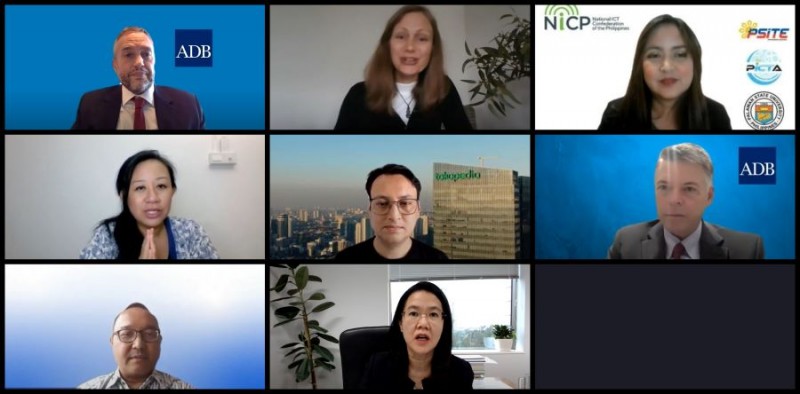 Jakarta/Manila/Singapore, 6 October 2022: Cloud computing has democratised access to technology, affording organisations of all sizes access to a plethora of digital tools as well as the security and sustainability benefits of the cloud. However, many public and private organisations often have difficulties understanding the cloud and the policies that can enable its widespread adoption. There is a growing need to explore how the cloud works, how public and private sectors can utilise it, and how forward-thinking, pro-innovation digital policies can accelerate digital transformation.
Such was the rationale behind a webinar to discuss the importance of the cloud, its benefits, and the policy best practices for digital transformation. Organised by the Economic Research Institute for ASEAN and East Asia (ERIA), Southeast Asia Development Solutions (SEADS) of the Asian Development Bank (ADB), and Amazon Web Services (AWS), the webinar was attended by more than 280 from the Asia–Pacific region.
Alfredo Perdiguero, Director of the Regional Cooperation and Operations Coordination, Southeast Asia Department of ADB, reported the growing trends of the public cloud services market in Asia and discussed how governments across ASEAN are beginning to adopt cloud-based system to automate public services such as business permit applications and public infrastructure management. As governments build on this momentum, he said it is important to note that building a cloud policy framework will be crucial to ensure the success of countries' digital transformation.
Agne Makauskaite, Head of Public Policy for Regulated Industries, Asia Pacific & Japan, AWS, said it is important to understand the different types of cloud and know the steps public and private organisations should follow to move their system to it. She enumerated some benefits of cloud adoption, including how the cloud can help organisations be more operationally resilient in data management. She added that many enterprises and public services are moving their workload into the cloud for sustainability and reduction of carbon footprint.
Mary Joy Abueg, President of the National ICT Confederation of the Philippines (NICP), spelled out NICP's aims to develop a local ecosystem in infrastructure, talent, and business environment, including how the cloud can be used to enhance digital transformation and efforts. She said that flexibility, security, and cost-efficiency are some of the building blocks for businesses to move to the cloud, and it is important for micro, small, and medium-sized enterprises (MSMEs) to utilise and understand it.
Tahir Hashim, Senior Vice President of Engineering of Tokopedia, shared insights on how the cloud has been supporting thousands of merchants and start-ups that want to scale up their business using Tokopedia. He explained the importance of ownership and data or privacy issues of cloud service providers, and how setting boundaries is the main responsibility not only of governments but also of cloud providers.
Thomas Abell, Advisor for Digital Technology for Development, ADB, talked about ADB's support to cloud digital training and the importance of building the cloud infrastructure for start-up companies and businesses. He described how the cloud has created more digital jobs and how it will continue to boost digital talent. He added that government should put laws and regulations in the cloud to avoid market domination of certain cloud services.
Bonifasius Wahyu Pudjianto, Director for ICT Empowerment of Indonesia's Ministry of Information and Communication Technology, specified three main building blocks to enable policymakers to foster cloud-first environment: (1) creation of cloud-adoption policies with a multi-stakeholder approach, (2) building cloud infrastructure based on public–private partnerships, (3) constant provision of programmes and support to upgrade workers with digital skills and tools as human skills are the cloud's main driver.
Participants and panellists discussed issues surrounding the cloud, including data sovereignty, cybersecurity, and tools to build cloud infrastructure.
May-Ann Lim, Director of the Fair Tech Institute and Emeritus Director of the Asia Cloud Computing Association, moderated the panel discussion.
Dr Lili Yan Ing, ERIA's Lead Advisor on Southeast Asia Region, cautioned that although the cloud could support the acceleration of digital transformation, it has the potential to widen inequality. It is important, she said, for the government to work with all stakeholders to address challenges in the digital age such as data privacy issues, cybersecurity, uneven market concentration, and competition between big technology players and MSMEs.
Related Articles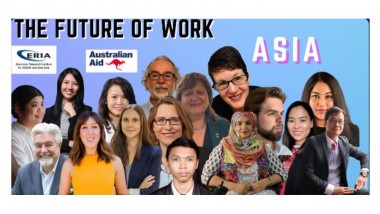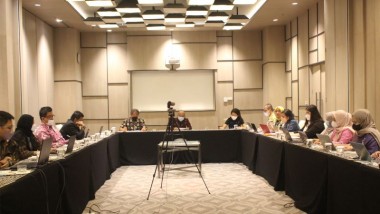 CHOOSE FILTER