"Developing Internationally Comparable Industrial Statistics in East Asia" Workshop
The workshop on "Developing Internationally Comparable Industrial Statistics in East Asia" was held on March 23, 2010 at ERIA Annex Office in order to further examine the Grand Design for the Development of Manufacturing Statistics in East Asia from an alternative statistics users' perspective.
The research objectives for the current year were to confirm details such as the existence of gaps in the supply and demand of statistical data within the manufacturing industry in East Asia, the significance of establishing manufacturing statistics and the relationship between primary and secondary statistics and to study the future direction of the Grand Design. The principle objective of this workshop was to share the results of the studies carried out by each member, as well as to discuss the main goal ahead which is the Grand Design.
Based on the discussions developed during the workshop, the final report as well as the policy recommendations stated on the same was created.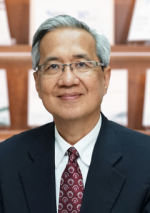 Dr Aladdin D. Rillo is currently a Senior Economic Advisor for the Economic Research Institute for ASEAN and East Asia (ERIA). Prior to that, he worked at the ASEAN Secretariat for many years where he served in various positions; the latest as the Deputy Secretary-General for the ASEAN Economic Community (2018-2021), during which he provided the overall leadership in the implementation of the AEC Blueprint 2025 and ASEAN's economic integration agenda. He also held positions at the Asian Development Bank Institute in Tokyo as Senior Economist (2013-2018) and PricewaterhouseCoopers in Toronto as Senior Manager Transfer Pricing (2006-2007).
Dr Rillo has written and published extensively on the ASEAN economy and on the broader economic and trade and financial integration issues. He holds PhD and MA degrees in economics from the University of Hawaii, and an AB in economics from the Ateneo de Manila University in the Philippines.
CHOOSE FILTER