Courtesy Visit to Economic Revitalization Minister of Japan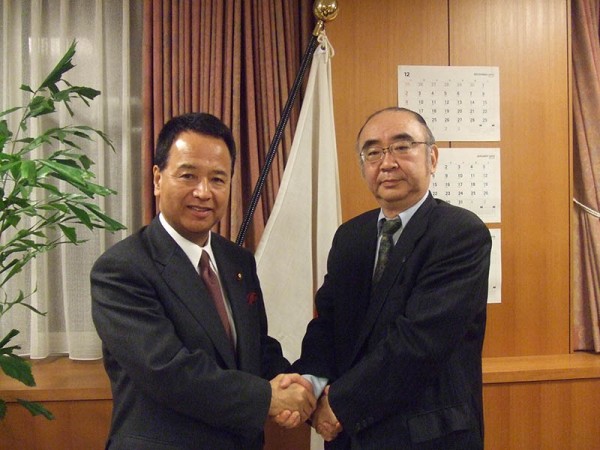 Prof. Hidetoshi Nishimura, Executive Director of ERIA, paid a courtesy call on H.E. Mr. Akira Amari, Economic Revitalization Minister of Japan on December 28, 2012.
Prof. Nishimura reported the outcomes from the 21st ASEAN Summit and related meetings which were held from November 18 to 20, 2012 in Phnom Penh, Cambodia. On that occasion, ERIA was invited to Plenary Session of the 21st ASEAN Summit, 7th East Asia Summit, and several related meetings.Prof. Nishimura highlighted to introduce the Chairman's Statement of 7th East Asia Summit (EAS), Paragraph 9, saying that ERIA got the Sherpa organization status and the specific mandates from EAS such as trade and investment, economic integration, SME promotion, human resource and infrastructure development, connectivity as well as energy and environment issues in Paragraph 7.Prof. Nishimura also touched upon Mid-Term Review of the Implementation of AEC Blueprint which ERIA has done and the progress of AEC measures by 2015 and beyond.
H.E. Mr. Amari noted all the outcomes of ERIA and expressed his expectation to ERIA's future activities.
CHOOSE FILTER