Building a Guideline and a Cooperative Framework in East Asian Countries in case of Radioactive Emergency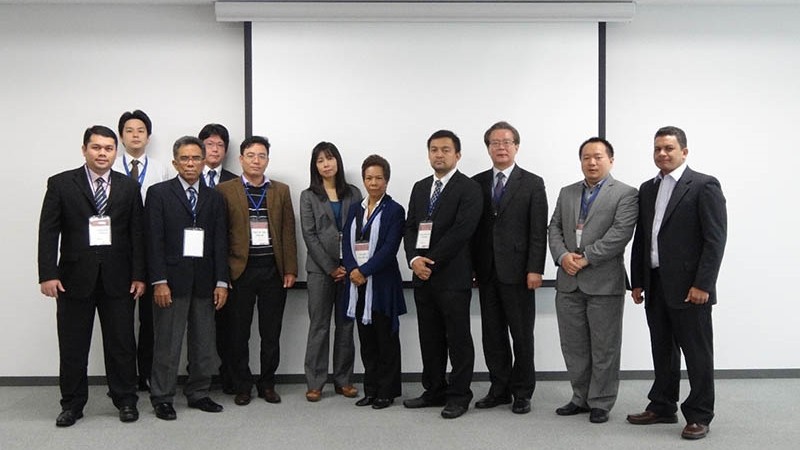 The 2nd Working Group meeting on "Study for Building a Guideline and a Cooperative Framework in East Asian Countries in case of Radioactive Emergency" was held on 11 April 2015, in Tokyo, Japan. The meeting began with the opening remarks from the project leader, Ms. Tomoko Murakami, from IEEJ, and from Dr. Yanfei Li of ERIA.
Mr. Atsuhiko Suzuki from IEEJ gave a summary of the previous Working Group meeting held in January in Hanoi, Viet Nam. The key finding from that meeting was the necessity of studying the practices and lessons from the Nordic collaborations in regional nuclear emergency preparedness and responses.
Ms. Murakami then introduced the findings of the case studies on European countries' experience in regional collaboration on nuclear safety, focusing on central Europe and the Nordic countries. The history and status of regional collaboration, especially in information sharing, a common database, coordination of triggers, and the sharing of resources, such as for training, among certain European countries were reviewed.
The meeting was followed by discussions among experts from Indonesia, Malaysia, Philippines, Singapore, Republic of Korea, Thailand, and Viet Nam, on how Europe's experiences, especially the Nordic Manual, could be relevant to the needs of the EAS region in enhancing safety and security in nuclear applications through regional collaborations.
Dr. Li and experts from Malaysia and Singapore mentioned the growing importance of ASEANTOM as a potential regional framework for collaboration in nuclear emergency preparedness and responses. It was recommended that the progress and findings of this research project be communicated to ASEANTOM.
Dr. Won-Jae Park from the Republic of Korea introduced the recent initiative among China, Japan, and Republic of Korea in establishing a Top Regulators' Meeting framework, under which an Information Exchange Framework for the three countries for nuclear emergencies will be set up.
This Working Group will produce a template of guidelines for the establishment of the framework for information exchange and assistance in nuclear or radioactive emergencies among East Asian countries. It will be integrated into the research project report as one of the main outcomes of this project upon its completion. The completion of the final report is targeted for June.
CHOOSE FILTER