Broader Strategy of Digital Transformation, Sustainable Development Discussed at Working Group Meet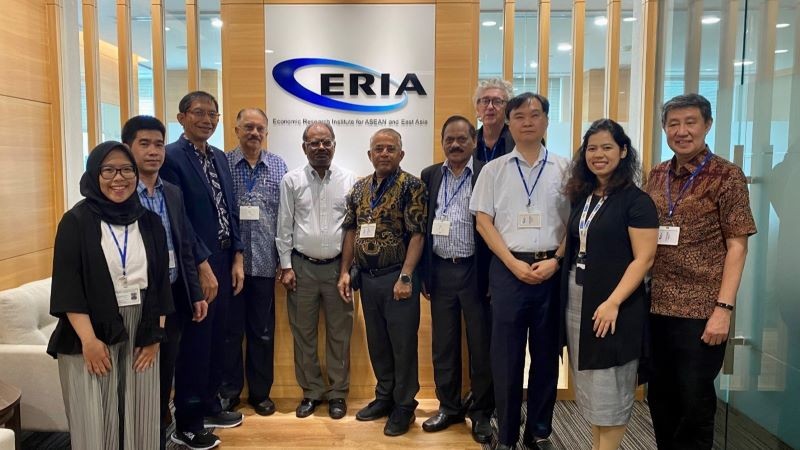 Jakarta, 3-4 February 2023: Finding the synergetic impact of a broader strategy of digital transformation, and sustainable development as outlined by the ASEAN Comprehensive Recovery Framework (ACRF) and its implementation amongst the ASEAN Member States (AMSs) were the main objectives of a 2-day working group meeting for a study, the Adaptability of ASEAN to Disruptive Technologies Driving Circular Low-carbon Economy. Hosted by the Economic Research Institute for ASEAN and East Asia (ERIA), the meeting was attended by international experts on circular economy, digitalisation, and low-carbon energy transformation.
Dr Venkatachalam Anbumozhi, ERIA's Director for Research and Innovation, presented outlines of key issues and challenges in identifying and upscaling disruptive technologies that bring sustainability benefits. Mr Heinrich Wyes, former Deputy Executive Director of the Central Asian Regional Environment Centre and a circular economy expert, explained the importance of integrating the concept of disruptive technology into climate change mitigation and its application in the European Union. Dr Krishnamurty Ramanathan, from the Western Sydney University, modelled the nexus of emerging disruptive technologies, the adoption of circular economy and low-carbon approaches, and identified the sector of supply chain that could be applied to the disruptive technologies. The morning session was closed by Dr Jootae Kim, from Dankook University, Republic of Korea, who, using a Korean case study, discussed factors to scale up disruptive technologies.
The participants discussed institutionalising emerging disruptive technologies to promote circular low-carbon economy. Dr Chettiappan Visvanathan, Professor of Environmental Engineering and Management at the Asian Institute of Technology in Thailand, brought up a case of plastic waste management whilst Dr Tjandra Setiadi and Dr Suhono Harso Supangkat, from the Institute of Technology Bandung in Indonesia, discussed the incorporation of circular economy and low-carbon technology with Smart X concept.
Dr Agamutu Pariatamby, from the Jeffrey Sachs Centre on Sustainable Development, Sunway University, Malaysia, explained circular economy and decarbonisation as part of the main agenda of Malaysian policymakers, and described the government incentives for energy, waste management, green buildings, and electric vehicles.
The first day of the meeting closed with a presentation from Dr Lai Van Manh, Head of the Department of Economics of Natural Resources and Environment, Viet Nam.
A roundtable discussion was held on the second day, mainly to deeply examine the scope and outcome of the quantitative models to be employed and the scenario analysis of the study, to deepen the understanding of the relationship between disruptive technologies and circular low-carbon economy, and to agree on the scope-of-readiness survey to be conducted at country and sector levels.
The output and outcomes of the study are expected to provide the AMSs a set of policy recommendations to address the challenges in the scaling-up of technologies, circular economy implementation plans, and system changes required to achieve a net-zero economy.
Related Articles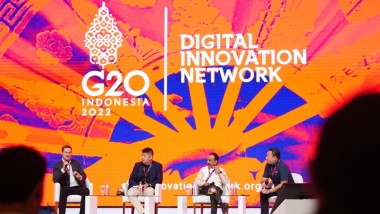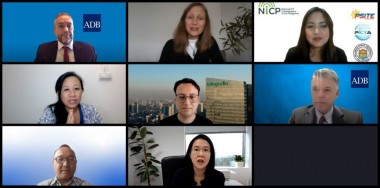 CHOOSE FILTER