Briefing for the Delegation of High-level Executives from Thai Ministries and Governmental Agencies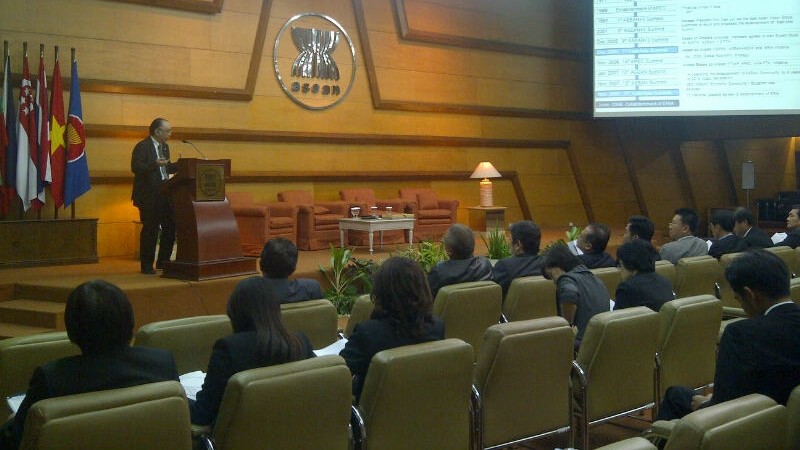 Prof. Hidetoshi Nishimura, Executive Director of ERIA and Dr. Ponciano S. Intal Jr., Senior Researcher of ERIA, gave a briefing for the delegation of high-level executives from Thai Ministries and governmental agencies on May 17, 2013 at ASEAN Secretariat.
Permanent Representative of Thailand to ASEAN requested ERIA to give a briefing for the study about the ASEAN to the delegation from Thailand dispatched to Indonesia.Around 25 high-level executives attended the briefing.
Dr. Ponciano Intal made a presentation on "AEC Bluprint Mid-Term Review: Performance Challenges, and Way Forward Toward AEC 2015 and Beyond" and focused to explain on the challenges and priority measures for moving ASEAN and AEC forward beyond 2015.Prof. Nishimura explained what ERIA is and briefed on ERIA's recent activities to the delegation.
All the participants shared the knowledge on how the AEC should move forward beyond 2015 and ERIA's contribution and role toward ASEAN Community building.
CHOOSE FILTER