Axiata 8th ASEAN Leadership Forum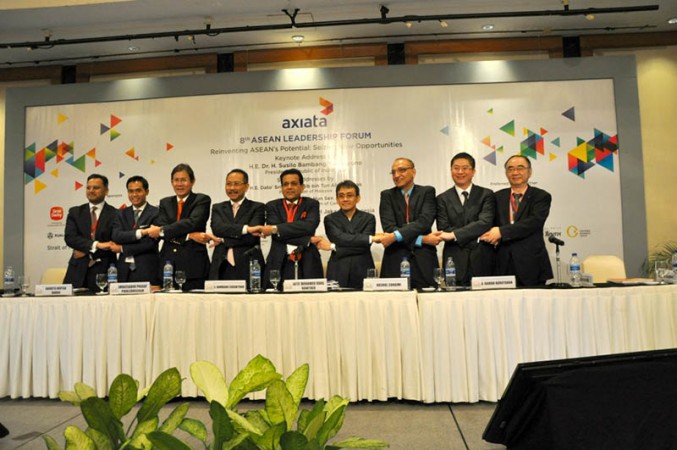 The Axiata 8th ASEAN Leadership Forum organized by the Asian Strategy & Leadership Institute (ASLI), with the support of the ASEAN Secretariat, Indonesian Chamber of Commerce and Industry (KADIN) was held on 9 May 2011 in Jakarta, Indonesia. Mr. Hidetoshi Nishimura was invited as a presenter for session of "Enhancing ASEAN Connectivity: From Master Plan to Implementation".
The forum has brought together government and business leaders to reflect on the key challenges facing ASEAN. Mr. Nishimura made a presentation on "ERIA's approach to support implementation of Master Plan on ASEAN Connectivity (MPAC)" . For bringing the plan into reality, ERIA is strongly committed to continuously support the activities of ASEAN Connectivity.
CHOOSE FILTER