Australia Walks a Political Tightrope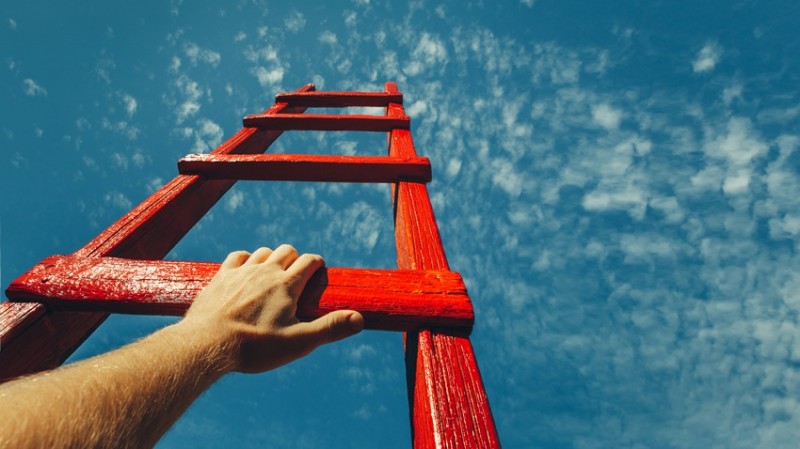 By Mr Kavi Chongkittavorn, Senior Communications Advisor: No country has ever been so loyal to the United States as Australia. The nation has unfailingly supported American foreign policy both during and since the Cold War era, protecting its national interests and security. Unfortunately, the strategic environment that allowed the US-Australia alliance to flourish has gradually eroded over the past two decades.
China's rise has become the major factor propelling countries in this part of the world to adjust according to how they perceive it, whether it be an opportunity or a threat. Australia has stood out as a pragmatic middle power that has maximised every aspect of China's growing clout, most notably in economic matters and education. The benefits were so huge and accrued so fast that the interdependence between the two countries also grew ever stronger. Since 2007 China has been Australia's largest trading partner, replacing Japan, with trade valued at US$235 billion in 2019, accounting for 32.6% of its exports. In addition, last year, there were 212,264 Chinese students in Australia, bringing in an extra US$8.6 billion. Those golden days are gradually slipping away, however, and therefore Canberra has sought to come up with a new balance in its strategic approach.
With the Covid-19 pandemic and its long-term impacts, the once-unshakeable US-Australia ties are now on rocky ground, due to a heightening of the US-China rivalry. With the Trump administration loudly beating war drums, Washington is pushing its allies to take its side with new demands, some of them doable but others mere illusions.
According to the Australian Broadcasting Corporation, Australian Foreign Minister Marise Payne succinctly stated that at the bilateral security meeting in Washington last week that while her country shared enormous common ground with the US, both were not automatically in lock-step on every subject. "Most importantly, from our perspective, we make our decisions, our own judgements about Australia's national interest and upholding our security, our prosperity and our values," she said.
In the end, Australia decided it would not conduct the "freedom" of navigation exercise proposed by the US in the South China Sea. Ms Payne said her country's ties with China were important and it would not do anything that might damage those relations counter to the country's national interests. Australia's blunt response to demands by its prime alliance makes a good case study for other US allies facing a similar dilemma, particularly when saying 'no' to the US.
During John Howard's 11 years as premier (1996-2007), Australia was considered a deputy sheriff of the US global marshal. Whatever the US wanted to do, Canberra would come out and support it. However, the rise of China and other emerging powers has steadily changed the dynamics of Australia's ties with the US and its other friends such as Japan. While Canberra still remains a staunch US ally, its economy is increasingly dependent on the mammoth Chinese market. Doubtless, it is often squeezed between these two superpowers.
Before Mr Trump succeeded former President Barack Obama, Australia was a textbook example of a middle power that successfully balanced its security and economic interests with the world's superpowers. Beijing would tolerate diplomatic action arising from Australia's national interest, even it was hard to take, especially if it related to issues of human rights or Australia's domestic politics.
Lest we forget, Canberra's independent positions on key global issues such as climate change and multilateralism have not always tallied with Beijing. These interactions have strengthened their bilateral ties. What Beijing could not accept, however, has always been Canberra's positions that took their cues from Washington, real or imagined. China reacted strongly towards Prime Minister Scott Morrison's views on the call for an independent investigation into the origin of the coronavirus, the South China Sea dispute, the Hong Kong security law and the situation in Xinjiang, to name a few.
On closer scrutiny, one can appreciate Canberra's efforts that threaten the fine line of taking all-American positions with some of its own. For example, Australia has not gone as far as US State Secretary Mike Pompeo's assertion that China's claims in the South China Sea are unlawful. Australia's position is clear: it backs a peaceful settlement based on rules and international laws.
Then, there is the timing. Canberra's recent criticism of China came hot on the heels of Washington's comments on similar topics as if they were intentional. The Australian approach has always been regarded as a valuable US ally due to its swift reaction on positions and policies that echo US and Western values. Other US allies have been more circumspect. What would have been China's reaction if Australia had just waited until later to speak out about the investigation of the coronavirus?
Finally, Australia is having to lessen its reliance on US protection. Obviously, that is easier said than done. It needs more space to manoeuvre its diplomacy towards the region. Broadening its security links with Asean and its member countries such as Indonesia and Thailand would help to leverage Australia's bargaining power. Asean does not have the same level of firepower as the US but it does command respect from the international community. Stronger support of the Asean Outlook for the Indo-Pacific (AOIP) would be one option that would place Australia at the heart of the emerging regional architecture.
The Quadrilateral Security Dialogue or Quad, of which Australia is a member along with the US, India and Japan, remains a Trojan horse within East Asia, especially in these trying times. One caveat is in order: greater emphasis on the Quad could undermine overall ties with Asean and other regional powers. Asean has a good track record of engaging all major powers, serving as a fulcrum for all.
Last month, India became the first country to spell out its positions in the Indo-Pacific region, trying to align them with the AOIP. This new urgency came after it was clear from the latest ministerial meeting of the Regional Comprehensive Economic Partnership that India would not join the world's largest trading bloc. Under the Indo-Pacific Oceans Initiative, New Delhi wants to promote six pivotal areas which comprise connectivity and trade, science and technology, disaster risk reduction and management as well as maritime-related issues like security, ecology, resources and capacity building. These objectives augur well for the AOIP's objectives. Asean expects Japan and Australia to do the same.
After months of recalcitrance in backing the AOIP, Beijing has begun to realise that Asean can be beneficial in diluting the growing fear that China is seeking a hegemonic position in the region. The impacts of the pandemic have enabled China to think of fresh schemes, such as public healthcare within a human security framework that can be incorporated within the AOIP. Beijing has yet to get rid of the misgiving that the AOIP was the product of US thinking rather than Asean's own initiative.
US-China tension will intensify as the November election draws near. Both sides have lined up their allies and friends with all kinds of expectations. It remains to be seen how each of them will navigate their relations amid the superpowers' hostility in terms of issues, timing and networks of friends.
This opinion piece was written by ERIA's Senior Communications Advisor, Mr Kavi Chongkittavorn, and has been published in The Bangkok Post. Click here to subscribe to the monthly newsletter.
Related Articles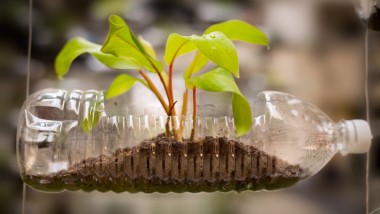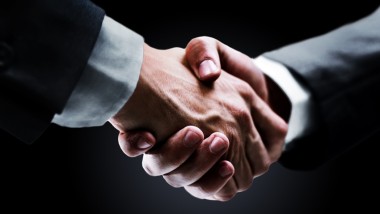 CHOOSE FILTER