ASIA VISION 21 Conference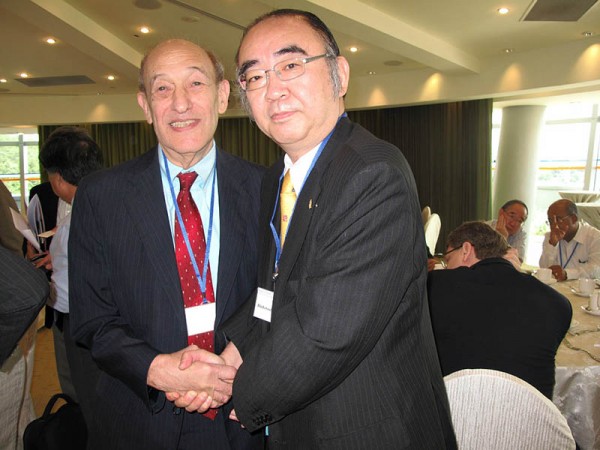 Mr. Hidetoshi Nishimura, Executive Director of ERIA accompanied Dr. Surin Pitsuwan, Secretary General of ASEAN at ASIA VISION 21 Conference at National University of Singapore on 30 April 2010. This conference was attended by the alumnae of Harvard University from China, Japan, India and other countries in south East Asia. The conference was dedicated to the themes of Values, Conflicts and Change in Asia.
On the occasion, Mr. Nishimura promoted ERIA and its research works. The participants expressed their keenness to know more about ERIA. Mr. Nishimura met Dr. Ezra F. Vogel, Henry Ford II Professor of Social Sciences, Emeritus, Asia Center at Harvard University (Left Picture) and Dr. Arthur Kleinman, Victor and William Fung Director, Asia Center at Harvard University (Right Picture, First from the Right).
CHOOSE FILTER