ASEAN Economic Community Symposium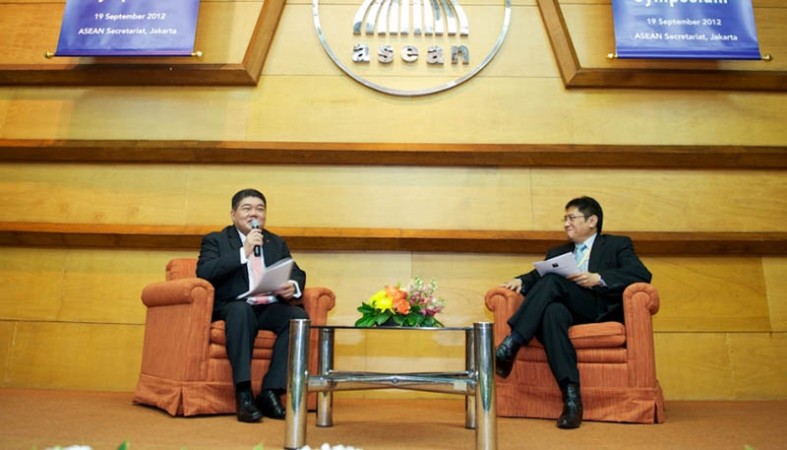 The ASEAN Secretariat and Australian Government Overseas Aid Program organized the "ASEAN Economic Community Symposium", a new platform for stakeholders/constituents to share ideas leading to AEC 2015 on September 19, 2012 at ASEAN Secretariat in Jakarta, Indonesia.
The purpose of the Symposium is to examine the progress of ASEAN economic integration. The Symposium covered initiatives including the ASEAN Open Skies, Single Window, Investment Area, and Finance Integration.ASEAN Deputy-Secretary General for ASEAN Economic Community, Dr. Lim Hong Hin urged the private sector to engage actively in realizing the ASEAN Economic Community.
Since the AEC goal was first announced by the ASEAN Leaders in 2003, countries in the region have been implementing measures to create a single market and competitive region.During the Symposium, there are still challenges that need to be addressed, including incorporating regional initiatives within national development plan, sustaining reform momentum and looking beyond demand-driven measures that affect the timely implementation of AEC.
Dr. Ponciano S. Intal Jr., Senior Researcher of ERIA, moderated the Session 5 of "Financial Integration".The AEC Symposium is a first of a series of symposiums that organized starting this year, in the run-up to the establishment of the AEC.
CHOOSE FILTER