ASEAN Connectivity to Accelerate Collective Efforts Towards Recovery, Resilience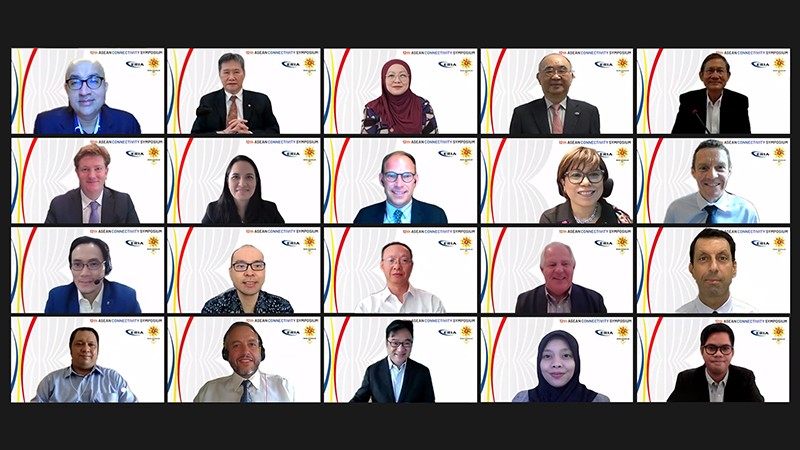 Jakarta, 26 August 2021: Today, Brunei Darussalam, supported by the ASEAN Secretariat and the Economic Research Institute for ASEAN and East Asia (ERIA), held the 12th ASEAN Connectivity Symposium on 'Promoting Recovery and Resilience through Connectivity' to discuss ASEAN's efforts to enhance regional connectivity towards a more sustainable and resilient society post-pandemic and beyond 2025.
This year, the symposium brought together more than 160 participants from ASEAN Member States, ASEAN Sectoral Bodies, ASEAN Dialogue Partners, Sectoral Partners, Development Partners, international organisations, private sector, and other key stakeholders.
Reflecting Brunei Darussalam's ASEAN Chairmanship 2021 theme, 'We Care, We Prepare, We Prosper', the Chair of the ASEAN Connectivity Coordinating Committee Ambassador Pengiran Hairani Pengiran Tajuddin, in her welcome remarks, expressed her hope that the symposium participants can discuss efforts to mitigate the devastating impacts of the pandemic to the economies and societies, including through the MPAC 2025. She also looked forward to discussions on how to advance connectivity during the pandemic and beyond, and considerations on how to prepare ourselves should we face similar challenges in the future.
With a line-up of distinguished speakers across three thematic panel discussions, the symposium examined the role of connectivity in the post-pandemic recovery efforts to emerge stronger and resilient as a society, grow sustainably as a region.
Secretary-General of ASEAN Dato' Lim Jock Hoi emphasised the need to promote more interface, linkages and greater synergies across regional and sub-regional connectivity initiatives to strengthen ASEAN Connectivity towards a caring, sharing and prosperous Community.
Forming the economic backbone of ASEAN, micro, small and medium enterprises (MSME), are critical in bringing pre-pandemic socio-economic growth path back on track towards sustainable prosperity for the peoples of ASEAN. Targeted support from governments and stronger partnerships within and beyond ASEAN could accelerate digital connectivity towards a more connected, inclusive and sustainable region.
On his part, the President of ERIA Professor Hidetoshi Nishimura also emphasised the critical importance of digital connectivity in implementing the MPAC 2025. 'Even during and after the COVID-19 pandemic, digital infrastructure investments such as e-commerce-driven logistics and 5G transmission facilities are and will be critical to achieving a more advanced digital economy,' he said.
The ASEAN Connectivity Symposium is an annual flagship event inaugurated in 2010, and it continues to serve as a platform to engage MPAC 2025 stakeholders to identify potential areas of cooperation to enhance the implementation of MPAC 2025.
Note: This article was first published by the ASEAN Secretariat: https://asean.org/asean-connectivity-to-accelerate-collective-efforts-towards-recovery-resilience/
Related Articles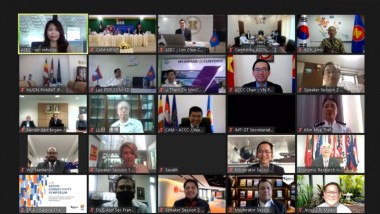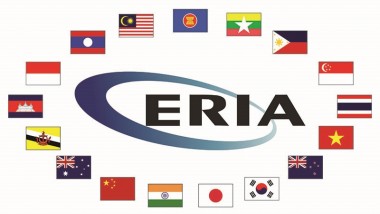 CHOOSE FILTER