ASEAN, China Promote Asian Values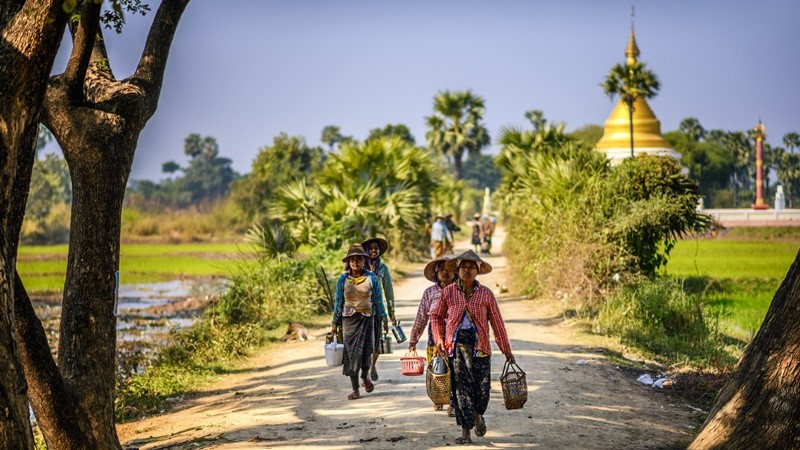 By Mr Kavi Chongkittavorn, Senior Communications Advisor: In commemorating the 30th anniversary of Asean-China relations later this year at the summit level, it is expected that China will be represented by Xi Jinping, who has yet to attend an Asean-related summit under his presidency. Of course, this is just a plan for both sides, which still need further discussion to celebrate their "shared future" trajectory. After all, when Asean agrees on the upgrade of China's longstanding strategic partnership to a comprehensive one, there must be a very special li-you (raison d'etre) to do so. And the list is long.
At the Chongqing meeting last week, albeit the hullabaloo surrounding the release of the outcome statement that was undersigned by China and the Philippines, replacing the Asean-China statement, both sides had extremely interesting encounters. First of all, there has been a change in the rhetoric by the Chinese Ministry of Foreign Affairs, with the focus turning to cooperation and joint projects. Secondly, in the post-pandemic world, China and Asean have more opportunities to work together to promote Asian values to further strengthen mutual understanding and respect, peaceful coexistence, common development and prosperity. In short, China has elevated the Asean-China relationship to one of the key diplomatic instruments in its global strategy to counter the ongoing US anti-Chinese vilification campaign.
It has been a quarter of a century since former Chinese foreign minister Qian Qichen told Asean ministers in 1995 in Brunei Darussalam that Asians must settle and manage their own problems the Asian way. Fast forward to Chongqing. This is first time the Asian way of doing things and overall values have been placed within the Asean-China context. At this juncture of great power rivalry, China is leaving no stone unturned to forge closer and tighter ties with Asean -- this time based on thousands of years of Asian civilisation. It is a new alignment.
For officials who have attended numerous meetings with their Chinese counterparts since 2003, they concluded that the Chongqing event was the new benchmark in terms of symbolism and substance. The special commemorative meeting came hot on the heels of the special Asean-US ministerial conference last month being unexpectedly aborted due to technical glitches.
Concerning the substance, both sides failed to put out three separate statements -- joint Covid-19 efforts, post-pandemic economic recovery and the code of conduct in the South China Sea somehow -- as officials were unable to complete and agreed on the documents due to different interpretations of China's Belt and Road Initiatives and the Asean Outlook on the Indonesia-Pacific (AOIP).
This time around, while Beijing stated unequivocally its support for the principles enshrined in the AIOP, it still adamantly opposes the term "Indo-Pacific" adopted by Asean. China prefers the old description of the Asia-Pacific region. Eventually, the co-chairs, China and the Philippines, decided to issue their statement.
But overall, the words and tone were more vibrant and forward looking. This could have been the indirect effect of the pandemic that has put a premium on a closer relationship, not to mention the anti-China stance taken by G7 leaders and the heightening of US-China rivalry. One senior Asean official said that given the current strategic environment, Beijing has further prioritised the importance of Asean in its good neighbour policy.
State Councillor and Foreign Minister Wang Yi did not mince words in his opening statement when he said that China and Asean have built an important pillar for regional peace and stability, created a powerful engine for development and prosperity, and established the most successful example of Asia-Pacific regional cooperation.
He also said that China will provide a greater market and more opportunities for Asean members and other countries in the post-pandemic world. Last year, Asean-China trade volume reached US$684.6 billion, a great leap forward from less than US$8 billion three decades ago. Today, Asean has become China's biggest trading partner, replacing the European Union. Before the pandemic, personnel exchanges exceeded 65 million in 2019 together with nearly 4,500 flights between China and Southeast Asia every week.
Hosting the meeting in this central city in Beijing's southwest was also extremely symbolic as far as connectivity is concerned. Chongqing connects mainland Southeast Asia with other Belt and Road Initiatives which are in the pipeline including the China-Myanmar Economic Corridor, the Laos-China Economic Corridor and the so-called Two Corridors, One Belt in Vietnam. In addition, Europe can be reached by rail though Central Asia from Chongqing.
As if the current collaborative initiatives were not enough, Asean has proposed a set of 30 new projects for China to consider. They comprise the whole gamut of Asean-China cooperation and include projects for fighting the Covid-19 pandemic, economic recovery, connectivity, disaster relief and prevention, as well as sustainable development.
Asean expects a positive response from China. Most Asean members are supportive of upgrading China's status, knowing full well Beijing's desire as stated forcefully in Mr Wang's speech. Quite frankly, at this critical juncture, China is eager to know where the relationship stands. For the next few months, both sides will be busy working on programmes and activities that will manifest the importance of their upgraded strategic relations.
At the meeting, Mr Wang also made a six-point proposal including deepening anti-pandemic cooperation; pushing forward economic recovery; upgrading the strategic partnership; agreeing on the Code of Conduct in the South China Sea at an early date; upholding multilateralism and jointly carrying forward Asian values.
For anti-pandemic cooperation, Mr Wang suggested that both sides explore the establishment of a panel of experts to strengthen cooperation on vaccines and work to build production and distribution centres to help make vaccines affordable and accessible in the region. For instance, Indonesia could be the site chosen to produce Sinovac, according to an highly informed source. China has so far delivered 100 million doses of vaccines to Asean members, together with other anti-pandemic materials and technical assistance.
At Chongqing, Thailand proposed the idea of having a three-way meeting between Asean, the US and China, or the Asean plus Two Forum. Rather than allowing geopolitical and economic uncertainties to emerge in the post-pandemic world, a peaceful, stable and conducive environment imbued with all-encompassing trust should be the outcome. The Thai leader is confident that this new platform will establish a parallel world of stability. Asean wants to be the fulcrum for cooperative ideas and actions, not just the battlefield for hegemonistic control of the region.
Concerning the second reading of the first draft text of the Code of Conduct in the South China Sea, Asean and China agreed that online negotiations should kick off in an effort to streamline the overlapping statements and redundancies. To expedite the process, virtual text negotiations of less substantive or controversial nature must begin. Manila wishes to see the second reading complete under its watch, which will end in August, before Myanmar takes over as the coordinating country.
Otherwise, the onus will fall on the next chairs, Cambodia and Myanmar. Ten years ago, the Declaration of Conducts of Parties in the South China Sea was successfully completed in Cambodia.
Next year, Phnom Penh wishes to see the all readings and necessary legal scrubbing completed of the COC so it can be signed by the end of next year. However, with the continued spread of the coronavirus, the second draft reading could be further delayed.
In the final analysis, the most important initiative is China's proposal to jointly promote Asian values.
It is a new undertaking. With Asian values that embrace consensus building and accommodating each other's comfort levels based on inclusivity, which is also central to the Asean way, the grouping would certainly welcome such an endeavour.
This opinion piece was written by ERIA's Senior Communications Advisor, Mr Kavi Chongkittavorn, and has been published in The Bangkok Post. Click here to subscribe to the monthly newsletter.
Related Articles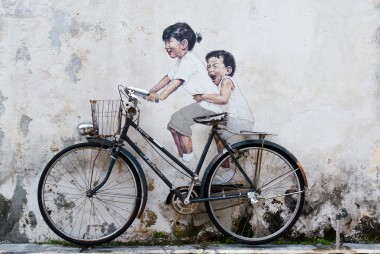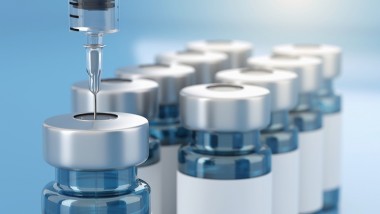 CHOOSE FILTER