Article - Will 2025 be the final deadline for the ASEAN Economic Community?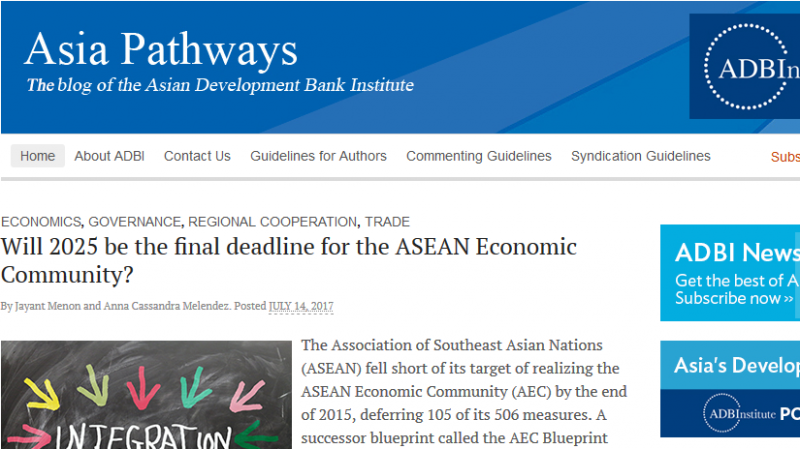 Note: This article was originally published in the Asia Pathways - ADBI on 14July 2017. Non-Tariff Measures in ASEAN by Lili Yan Ing was featured.
The Association of Southeast Asian Nations (ASEAN) fell short of its target of realizing the ASEAN Economic Community (AEC) by the end of 2015, deferring 105 of its 506 measures. A successor blueprint called the AEC Blueprint 2025, which lays out the work for ASEAN economic integration in the next 10 years, was adopted at the 27th ASEAN Summit in November 2015. (Read the full article by using the link above).
CHOOSE FILTER