Article - News Analysis: RCEP opens up myriad opportunities for many economies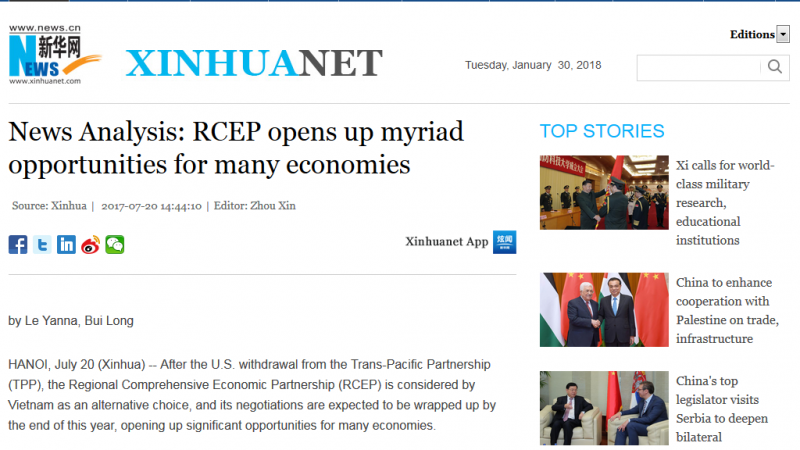 Note: This article was originally published in The Xinhua Net on 20 July 2017. ERIA was featured.
After the U.S. withdrawal from the Trans-Pacific Partnership (TPP), the Regional Comprehensive Economic Partnership (RCEP) is considered by Vietnam as an alternative choice, and its negotiations are expected to be wrapped up by the end of this year, opening up significant opportunities for many economies. (Read the full article by using the link above).
CHOOSE FILTER