Article - Experts: Lack of infra, burdensome procedures are barriers to ASEAN integration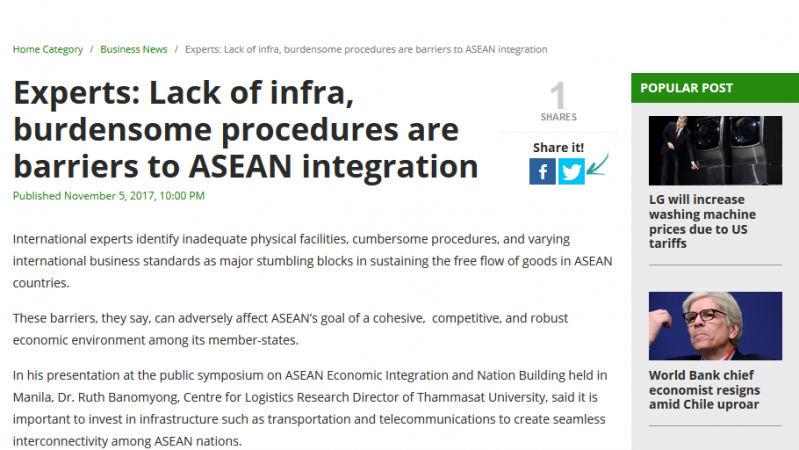 Note: This article was originally published in The Manila Bulletin on 05 November 2017. ERIA's Senior Trade Law and Policy Officer, Maura Ada Décosterd, was featured.
International experts identify inadequate physical facilities, cumbersome procedures, and varying international business standards as major stumbling blocks in sustaining the free flow of goods in ASEAN countries. (Read the full article by using the link above).
CHOOSE FILTER