Article - Duterte proposes blasting of pirates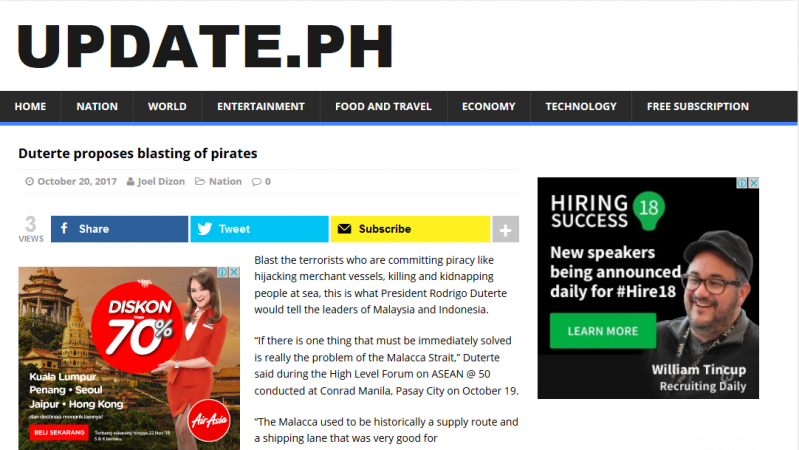 Note: This article was originally published in The Update Philippines on 20 October 2017. ERIA's High Level Forum on ASEAN@50 was mentioned.
Blast the terrorists who are committing piracy like hijacking merchant vessels, killing and kidnapping people at sea, this is what President Rodrigo Duterte would tell the leaders of Malaysia and Indonesia. (Read the full article by using the link above).
CHOOSE FILTER