Article - Don't ignore trade facilitation rules with BRI, says Sta Maria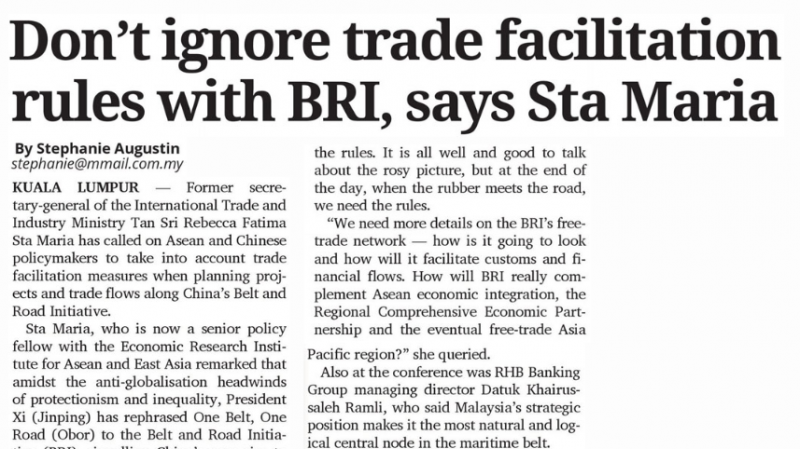 Note: This article was originally published in the Malay Mail on 06 July 2017. ERIA's Senior Policy Fellow, Tan Sri Dr Rebecca Sta Maria was featured.
Former secretary-general of the International Trade and Industry Ministry Tan Sri Rebecca Fatima Sta Maria has called on Asean and Chinese policymakers to take into account trade facilitation measures when planning projects and trade flows along China's Belt and Road Initiative. (Read the full article by using the link above).

CHOOSE FILTER