Article - Coal to remain primary fuel source for power generation in Asia, seminar told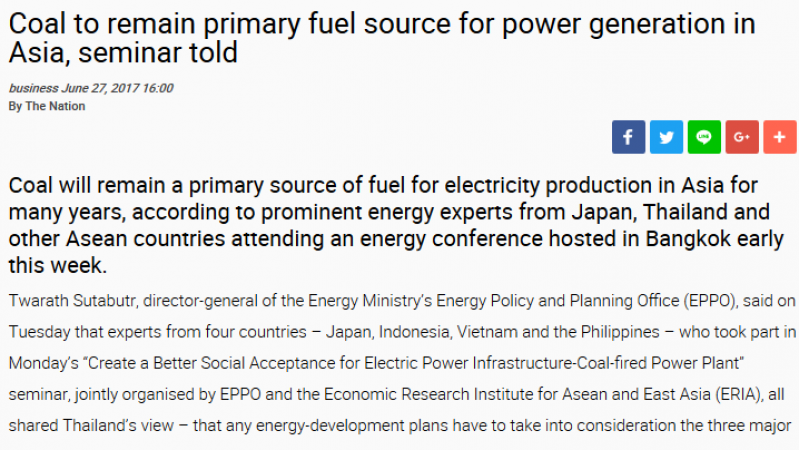 Note: This article was originally published in The Nation on 27 June 2017. ERIA's Research was featured in the news.
Coal will remain a primary source of fuel for electricity production in Asia for many years, according to prominent energy experts from Japan, Thailand and other Asean countries attending an energy conference hosted in Bangkok early this week (Read the full article by using the link above).
CHOOSE FILTER