Article - ASEAN remains resilient, says PH official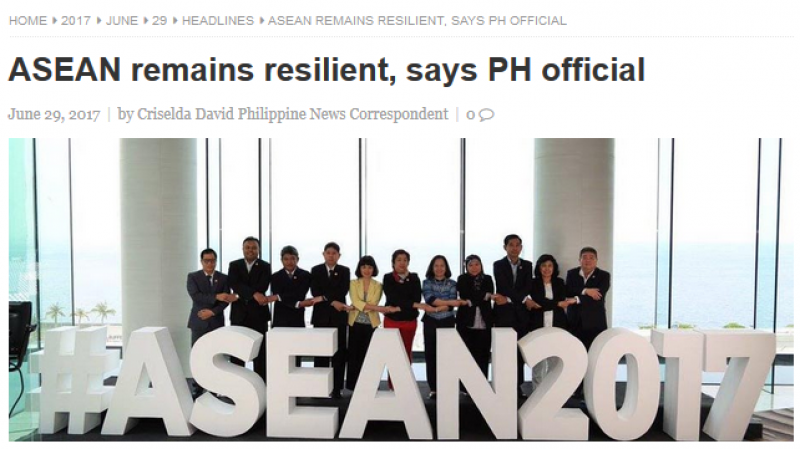 Note: This article was originally published in the The Philippine Information Agency (PIA) on 20 June 2017. ERIA's contribution as co-organizer of the High Level Symposium on "Building ASEAN: Political Security Community and Regional Resiliency" in Iloilo Convention Center was featured in the news.
ILOILO CITY, June 20 (PIA6) –The Association of Southeast Asian Nations as a community has been resilient, enjoying peace, security and stability though constant dialogue, consultation and confidence building through consensus, according to Asst. Secretary Ma. Helen de la Vega of the Office of ASEAN Affairs at the Department of Foreign Affairs. (Read the full article by using the link above).
CHOOSE FILTER